5 Benefits of Using an Asset-based Intermodal Provider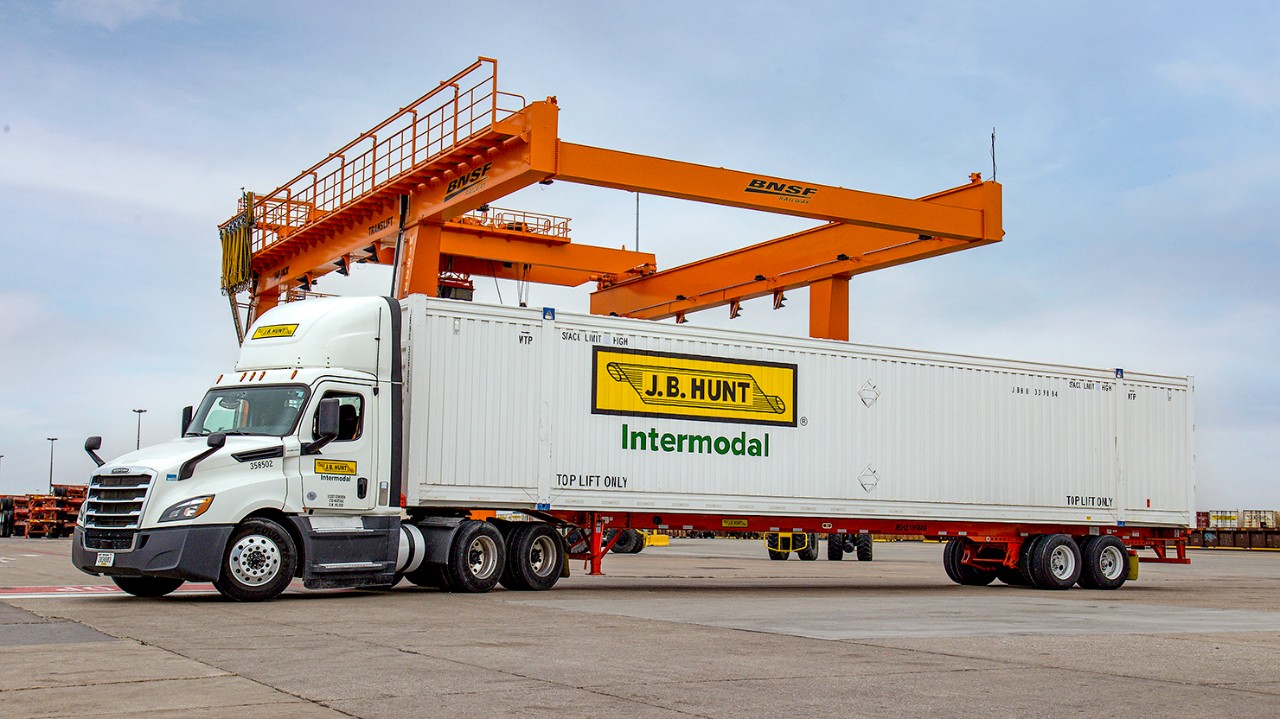 Intermodal is one of the most cost-efficient transportation options available for companies with a tight budget or large-scale shipping needs. Intermodal is also complementary to other transportation modes such as over-the-road. There are two main types of intermodal providers: ones that own the transportation equipment (asset based) and ones that do not (non-asset based). Equipment can include containers for shipping cargo and chassis to secure containers to the tractor. Asset-based providers offer many notable advantages compared to non-asset. Here are 5 of the top benefits:
Priority loading gets shipments on the train first.
An asset-based provider doesn't own the rails or trains; however, it works closely with railways to arrange benefits for customers. For example, priority loading allows your shipments to be loaded and unloaded first, even when space is limited on the train. Priority loading is essential when shipments have multiple connections and strict deadlines.
Provider-owned and maintained resources ensure quality service.
Owning equipment, such as shipping containers and chassis, is a huge investment. Standards and procedures are in place to maintain equipment quality, and inspections or services are held on a consistent basis. Customers have peace of mind knowing that equipment condition is a core focus.
Skilled customer support teams are available at every step.
An intermodal provider's willingness to invest time and capital extends beyond purchasing and maintaining equipment. Additional resources are devoted to recruiting, training, and retaining knowledgeable employees. Customers are advised on best practices, routes, and loading techniques such as blocking and bracing to ensure smooth deliveries.
Resources are within reach for successful deliveries.
Lack of asset ownership can cause uncertainty in equipment quality. A non-asset based provider outsources equipment from different transportation companies throughout the delivery process, which can result in inconsistent quality. Also, a shortage in available equipment is a possibility when it is shared by multiple parties. The ability to assign company-owned equipment to customers removes the guesswork, because top-quality equipment is available from start to finish.
Demand forecasting capabilities are available to meet unexpected needs.
Asset-based providers have engineers on staff that use forecasting to prepare customers for spikes in sales that might require additional resources. Customer can focus on meeting the new demand while their provider secures equipment or other supply chain needs. Forecasting allows customers to easily adapt to business growth or changes – often before they realize it's necessary.
Whether you're a new or experienced shipper, J.B. Hunt is an industry pioneer ready to solve your supply chain challenges. We operate the largest company-owned container fleet (85,000+) in North America. To ensure capacity, we have long-standing relationships with major railways, including BNSF, Norfolk Southern, CSX, CN, and KCS/KCSM. Intermodal customers have access to a variety of options, such as temperature controlled, international, expedited, and transloading. J.B. Hunt Intermodal provides shippers with visibility, flexibility, and dependability to exceed service expectations. To learn more about the benefits of an asset-based intermodal provider, contact us at solutions@jbhunt.com or 1-800-452-4868.