9 Tips for Shipping Less Than Truckload (LTL)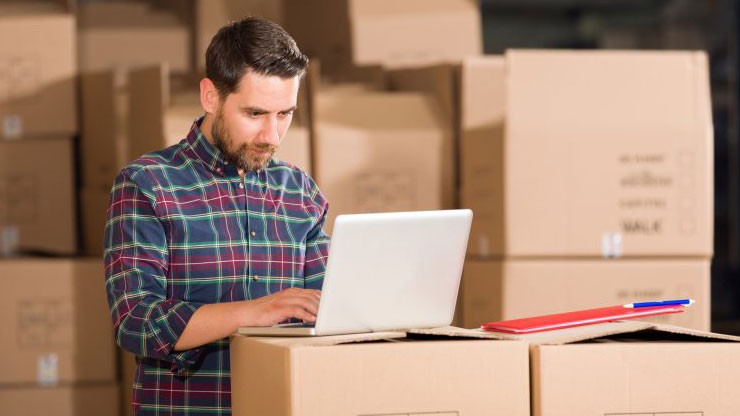 Are you new to the shipping industry? Maybe you're a small business who just expanded their distribution reach. Perhaps you're looking to ship a small amount of freight to a new branch. No matter what your situation, if you're new to less than truckload (LTL), these tips will come in handy to help your company maximize the value of LTL freight shipping. To understand the basics of this useful service, read our article detailing the basics of LTL. But how can you, as the shipper, help ensure your shipment arrives safely, within budget and on time? 
1. Utilize a supply chain solutions service provider.
Working with a supply chain solutions company provides valuable resources and can help improve supply chain execution. One major benefit of working with such a service provider lies in the vast array of services available. While one carrier may have expertise in truckload, another may be a leader in LTL service. J.B. Hunt has high standards for carrier approval and can provide freight shippers with competitively priced supply chain solutions for almost any service. 
2. Manage your shipment with a TMS.
Business practices evolve constantly, and along with it new technologies and platforms are developed to help improve efficiency. Shipper 360 by J.B. Hunt is no exception. The extensive platform allows shippers to quote and book LTL shipments, track the progress of each load, and view analytics for cost, on-time delivery, and more. 
3. Define the right class.
The National Motor Freight Carrier (NFMC) number provides integral information about the items in an LTL shipment. In order to properly load the trailer and keep cargo safe, a driver must understand which items are included on each pallet. 
4. Complete the BOL correctly.
The Bill of Lading (BOL) is one of the most important documents needed to complete a freight shipment. In essence, the BOL serves the purpose of quickly showcasing the agreed-upon components of the shipment, including the contracted carrier, contents of the shipment and NMFC number, shipper contact information, and more. If shipping documentation is not filled out properly, confusion and delays could result. One major disruption would be if the NMFC number is not properly documented; this could result in the need to reclassify the freight and add fess to the customer's bill. 
5. Package freight on pallets.
Palletizing your freight has many benefits to the shipper and carrier. Most importantly, properly palletized freight decreases the chance of damage to individual items. In addition, securing freight on pallets helps keep multi-piece shipments from being separated. Ensure pallets are in good condition and are sturdy enough to support the load. 
6. Quote the correct size.
Although there is a standard pallet dimension (48"x40"x48"), some pallets or freight will be classified as oversized. In these cases, it's necessary to list the correct size of the freight – whether palletized or not – to ensure your LTL freight is matched with a trailer that has capacity for your shipment. 
7. Utilize analytics for future shipments.
Visibility into performance metrics and costs provide a basis for effectively optimizing your operations. A platform such as Shipper 360 by J.B. Hunt can provide instant insights, including printable reports and a customizable dashboard for displaying your most important data points. 
8. Determine accessorial needs ahead of time. 
Accessorial charges make up a large portion of unforeseen charges on a shippers' BOL. However, accessorials may be needed to complete the delivery. By ensuring you know which equipment or special requirements your delivery needs, if any, your delivery will have a much greater chance of being delivered without any hiccups. 
9. Maintain standard shipping/receiving hours.
Most shipping and receiving facilities that utilize less than truckload services remain open from 8 am to 5 pm. LTL carriers typically only operate within the 8 am to 5 pm window. Accessorial fees may be added to the final bill if pickups or deliveries must be made outside of normal operating hours. In addition, wide windows for pickups or drop-offs can help ensure a driver won't be left waiting for personnel to arrive at the facility. Always keep the driver in mind as you create your business – read up on ways to create driver-friendly locations.   In some cases, a truckload shipment may be your most cost-effective option if your freight doesn't need to be shipped immediately. Keep an eye out for upcoming content detailing how truckload shipping differs from LTL and its many benefits, including how freight consolidation works. Reach out to the J.B. Hunt LTL team at LTL@jbhunt.com for more information and to learn if less-than-truckload shipping is right for your business.