What is LTL Shipping? Frequently Asked Questions about Less Than Truckload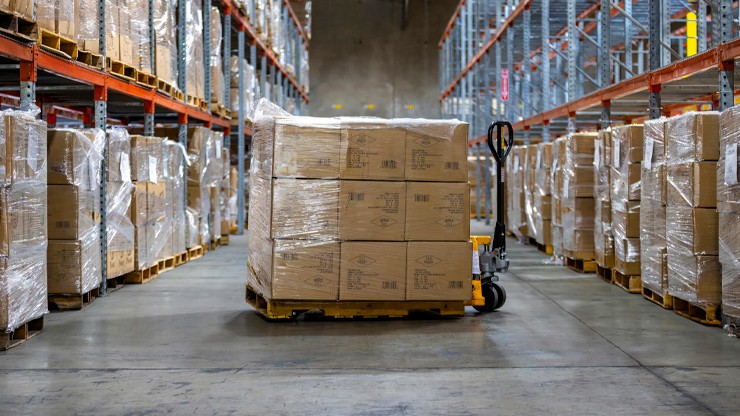 1. What are the basic differences in LTL shipments versus other modes of transport?
Less Than Truckload (LTL) shipments are those usually weighing more than 100 pounds. They are too heavy to be transported by a small parcel carrier, but not large enough to require a full truckload. LTL shipping consolidates freight shipments and provides an economical way to ship freight.
2. How does pricing for LTL freight compare with truckload (TL) shipping?
LTL pricing is based on the space your freight occupies on the truck, its weight, its freight class and lane (pickup and delivery destinations). LTL is generally an economical alternative because the shipper only pays for the space their shipment occupies. A sales representative can provide you with a reliable shipping quote, or you can request an online quote for your shipment.
3. Will I be able to track my LTL shipment?
Once a pickup is scheduled, customer service representatives should stay in close contact with the carrier to provide regular updates on the status of your shipment. In some cases, location updates are provided via Electronic Data Interchange (EDI) technology with LTL carriers. Many supply chain service providers offer technology to customers to help maintain visibility. At J.B. Hunt, customers can create a free Shipper 360 by J.B. Hunt account to track freight movement.
4. Are there ways to save money on my LTL freight?
At J.B. Hunt, our sales representatives are a great resource for questions about your freight shipping needs. The team can help customers find the best price on LTL shipments and coordinate additional services.
5. Do I need to contact the carrier or terminal after scheduling my LTL shipment?
When working with J.B. Hunt, we make it easy! There is no need to contact the carrier or terminal after scheduling your shipment. In fact, doing so may inadvertently duplicate your shipment request. J.B. Hunt will coordinate all arrangements for the pickup, transit, and delivery of your shipment on the specified dates and locations. Your supply chain solutions provider should be your point of contact for your LTL shipments.
For other questions regarding your LTL freight shipping needs, please email LTL@jbhunt.com or call a J.B. Hunt sales representative at 1-800-4JBHUNT.  
This content is intended for informational purposes only and does not constitute legal or business advice.  The content of this page does not reflect the policies of J.B. Hunt Transport, Inc. If you have questions about J.B. Hunt Transport, Inc.'s policies, please contact solutions@jbhunt.com.