Achieve Complete Home Delivery with J.B. Hunt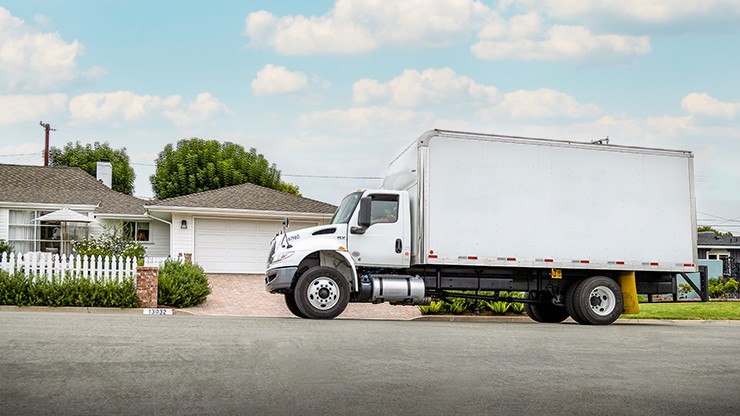 Managing supply chains in the age of e-commerce has become complicated. Many companies are maneuvering a massive, intertangled web of carriers across the first, middle and last miles for the delivery of bulky items such as furniture and appliances. Failing to solve these challenges can significantly impact a company's efficiency, customer experience and bottom line. Transitioning to an end-to-end home delivery program can streamline your operations, while offering more visibility and transparency into your supply chain.
J.B. Hunt Complete Home Delivery provides a single point of contact that helps manage your supply chain from beginning to end – by combining our expertise in logistics and warehousing services with our industry-leading technology, we can provide companies big and small alike with end-to-end solutions.
People You Trust
Thanks to our rigorous vetting process, we have access to experienced and dedicated third-party carriers ready to go to work for your business. These carriers have a keen understanding of all aspects surrounding the transportation process. They also have the necessary equipment to execute deliveries.
We also have account management services available to be your main line of communication. They possess the logistics expertise you expect and support you by proactively monitoring and managing shipments to address potential delays or other issues – keeping you connected with your shipments wherever they are in the process.
Technology Adaptable to Your Business
J.B. Hunt Complete Home Delivery offers unique solutions to challenges for your company that might otherwise impact efficiency, customer experience and your bottom line. One main factor that helps these solutions is the technology we utilize for supply chain management and its adaptability to our customers' businesses. Regardless of what mode you choose, all the required information for transportation flows within the same technology. We're able to adapt our technology and communication so that it can be integrated with your current business model. So, no matter how you use our services, you get visibility throughout the supply chain.
With cutting-edge technology adaptable to your business coupled with our access to experienced carriers and well-versed logistics professionals, we can handle the complexity that comes with the delivery process, whether transporting to one of your locations or your customers.
Simplify Your Supply Chain
We can scale our operations to provide solutions no matter your shipping volume. We can convert shipments  to our highway-to-rail-to-highway intermodal service – this can be a more sustainable or cost-effective option for customers who need an additional level of flexibility for shipping.
Complete Home Delivery considers each customer's unique needs and offers a personalized solution.  No matter where you are operating from within the United States, you will have access to reliable resources such as consolidation and warehousing solutions that will keep your shipments moving.
Contact our logistics professionals if you're ready to transform your supply chain with end-to-end service from J.B. Hunt.