The Road Ahead for your Fleet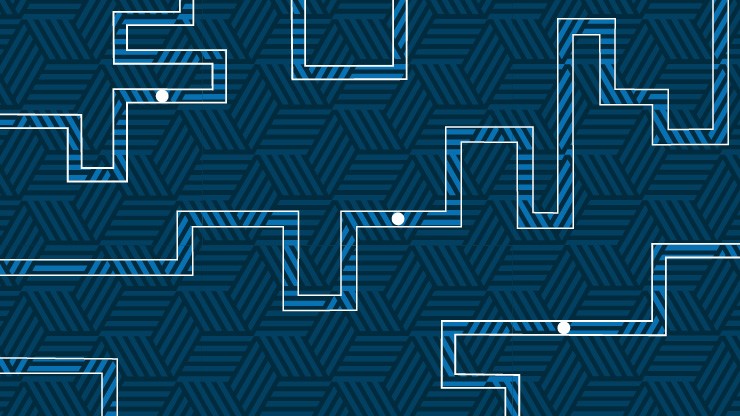 Stability for your business took on a whole new meaning last year. Much of 2020 was consumed with the pandemic response as companies tried to adapt to fluctuating demand, stabilize supply chains, and manage inventory. These challenges came in the midst of a changing business environment including lockdowns, social distancing, and quarantines. While these challenges have created a logistical nightmare for many companies, they aren't the only issues fleets are facing.
Fleets struggle to find qualified drivers
The driver shortage has plagued fleets for years, but several factors are exacerbating the situation even more. First, the installment of the Drug and Alcohol Clearinghouse removed 28,000+ drivers from service who had one or more drug violations.[i] While the Clearinghouse was intended to make the roads safer, it does have ripple effects for fleets by reducing the pool of eligible drivers. By August of 2020, more than 80 percent of these drivers had not yet begun their return-to-duty requirements to begin driving again.
The pandemic has also accelerated the driver shortage. Because the average age of a private fleet driver is 57, the workforce was already quickly losing drivers to retirement.[ii] The pandemic may have accelerated the rate of drivers leaving the industry as some opted to stay off the roads and home with their families amid health concerns. Many driver training schools had to close down during the pandemic or limit enrollment to meet social distancing guidelines. This left incoming entry-level drivers without access to the training necessary to enter the industry.
In the end, fleets will feel the effect of the driver shortage situation throughout 2021. It will be a struggle to find and hire experienced, quality drivers, and fleets may have to pay more to retain them. Fleets can bypass this headache by outsourcing their transportation needs to a dedicated provider. J.B. Hunt has entire teams dedicated to driver hiring, retention, and training. Our company drivers undergo rigorous drug testing beyond what is legally required, and receive specialized training based on your specific needs as a customer.
Rising insurance rates for fleets cut into profit margins
Insurance premiums for fleets have been steadily increasing the last few years. Some fleets have struggled to secure adequate insurance, while other fleets with poor safety records or accidents have been pushed out of business all together by steep premiums. With nuclear verdicts (a verdict against a driver or fleet in excess of $10 million[iii]) becoming more common, insurance companies are facing greater vulnerability to large payouts and are raising their rates in response. Furthermore, there is new legislation in Congress that includes an increase in the minimum liability coverage for fleets from $750,000 to $2 million.[iv]
The climate for private fleets and fleets with lower safety ratings is becoming less and less favorable. At the same time, finding affordable, adequate coverage is becoming more and more difficult as insurance companies raise premiums so high it eats into profit margins, or simply stop covering fleets altogether. Companies with fleets can release some of these issues by using a dedicated provider with a quality safety record. J.B. Hunt's company-wide commitment to safety cultivates a culture where safety comes first. From training company drivers to setting standard operating procedures to equipping trucks with the latest safety technology, we place a high value on delivering your cargo safely and securely.
Tight budgets allow little flexibility
The pandemic has thrust many companies into a tough financial spot. With revenue down, many businesses have borrowed capital to keep business going. However, this puts your financials under a microscope and means your budget will be tight and heavily scrutinized. Private fleets tie up valuable capital. Many companies are finding that outsourcing transportation to a trusted dedicated provider looks better on their balance sheets. By entrusting your fleet to J.B. Hunt Dedicated, you can free up your capital, while still offering quality service to your customers.
Prepare your fleet for the road ahead
In light of the challenges facing companies with fleets, it's time to consider new solutions. This year, bring stability to your supply chain with a dedicated transportation provider. When you let J.B. Hunt manage your fleet, you gain the capacity you need while freeing up capital to invest back into your core business. We handle the transportation challenges, like hiring drivers and securing insurance, while you focus on growing your business. Contact us to discuss how we can help you find stability in 2021.
[i] https://www.freightwaves.com/news/drug-database-reveals-high-rate-of-ineligible-drivers

[ii] https://www.trucking.org/news-insights/ata-releases-updated-driver-shortage-report-and-forecast
[iii] https://www.freightwaves.com/news/are-nuclear-verdicts-out-of-control
[iv] https://www.freightwaves.com/news/breaking-news-house-approves-trucking-insurance-increase-and-hours-of-service-delay