Insurance Crisis Still Threatens Fleets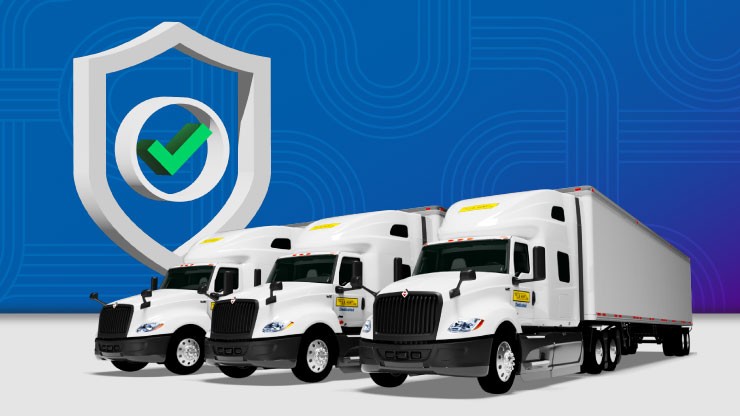 As private fleet insurance prices and nuclear verdicts continue to skyrocket, many businesses paying to keep their fleet covered are feeling the pressure of remaining profitable in the face of steeply increasing insurance premiums. Here's what you need to know about how rising insurance costs may affect your fleet management practices and what you can do to help protect your business.
Trucking Insurance Trends
When examining the commercial trucking insurance market specifically, you will find that rates have been trending upward, especially for those running smaller fleets. According to the American Trucking Research Institute's (ATRI) Operational Costs of Trucking: 2023 Update, when comparing insurance premiums for large truckload fleets with over 100 power units versus small with 100 or fewer, the small carriers paid nearly 90% more on premiums on an average per-mile basis in 2022 alone.
Also, nuclear verdicts and litigation awards have been on the uptick. In 2020, ATRI analyzed 600 trucking-related jury awards and reported that the average dollar amount awarded for verdicts against commercial trucking companies was $3.16 million with the mean verdict awards increasing 51.7% per year from 2010 to 2018. Unsurprisingly, as litigation awards increase, so do insurance premiums. In the same report, it was shown that rates for smaller carriers increased 35 to 40 percent annually from 2016 to 2019.
Safe Fleet Management Practices
You're not totally helpless in the face of these rising costs. You can take steps to help make sure your fleet is operating as safely as possible, which can influence premium rates. Here are some recommendations you can take to position your business and fleet for success:
Build an employee culture around safety
Invest in the right equipment and safety technologies
Set clearly defined safety standards that all employees adhere to
Continued education and training on best safety practices for employees
Get Stability with Dedicated Coverage
Can your business withstand year after year of increasing premiums? What about a nuclear verdict?
You can forgo the stress that comes with fleet management and choose to outsource to a stable dedicated provider with an excellent safety record, like J.B. Hunt. We work to uphold a culture of safety at every level of our operations – conducting routine J.B. Hunt driver training as well as industry-leading drug screenings and utilizing different safety technologies, like driver assist features. Our safety culture equips company drivers to cover millions of miles each year, while maintaining an excellent safety record and a 98% customer retention rate.
When you work with our Dedicated Contract Services® teams, we've got you covered. Give yourself peace of mind – fill out our form now to get started!