Safety is Our Priority for Dedicated Fleet Management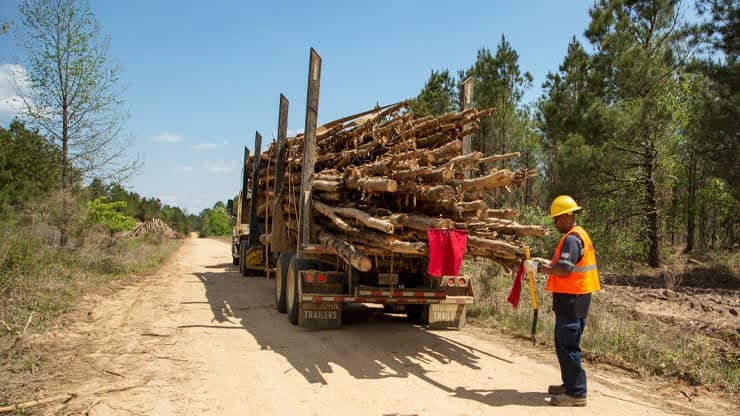 When you choose J.B. Hunt Dedicated Contract Services® for your private fleet management you can rest easy knowing we make safety a priority. Considering that transportation incidents consistently account for the largest share of fatalities in the workplace, running a fleet can be a high-risk activity for companies. The Bureau of Labor Statistics reported that in 2019 nearly 1 out of every 5 fatally injured workers was employed as a driver. This is precisely why safety and operations work hand in hand at J.B. Hunt so that safety standards start at the ground level - not something that every commercial carrier can say. J.B. Hunt Dedicated goes above and beyond for safety standards. We train and keep our employees updated with the best safety practices in the industry, invest in technologies that will take those safety practices a step further and hold specific safety standards surrounding dedicated transportation and fleet management.
An Employee Culture That's Built on Safety
J.B. Hunt Dedicated works hard to provide the best in fleet management and supply chain solutions by employing professional drivers that exceed expectations in safety and performance. We utilize a hair drug screening for new dedicated driver hires before allowing them on the road, which is one step further than the urine drug screening that the Department of Transportation requires of drivers. Every J.B. Hunt Dedicated driver goes through the training required by the Federal Motor Carrier Safety Administration (FMCSA) along with additional customer-specific training that can last anywhere from three days to six months, tailoring operational and safety procedures to customers' specific needs.
The strong focus on safety doesn't stop there. J.B. Hunt promotes a culture based on safety by recognizing drivers for maintaining an excellent safety record while on the road. Our Million Mile Safe Driving Recognition and Awards Program gives drivers the chance to receive awards for safe driving milestones achieved while working for J.B. Hunt. With every million miles driven safely, the rewards only increase. Click here to watch a short video from our Million Mile Drivers celebration!
Safety Technology in Our Dedicated Fleet
New developments within transportation safety technology arise more frequently than you may expect, and J.B. Hunt Dedicated is always actively working to stay on top of them. We've installed forward-facing camera systems that record key moments on the road in all our dedicated fleet vehicles. Driver-assist features like lane departure warnings and enhanced radar functionalities that force trucks to brake when approaching stationary objects continues to bring a new level of safety to the J.B. Hunt Dedicated fleet. We have also installed forward collision mitigation systems in all new company-owned vehicles, cutting down on rear-end crashes and reducing the severity of collisions if they do occur.
Dedicated Contract Services Specific Safety Standards
We have special safety standards surrounding J.B. Hunt Dedicated that company drivers must train on and adhere to, not just the drivers that handle food service and agricultural products. Drivers must complete the HACCP certification training to FDA guidelines and the safety training required by the FSMA. J.B. Hunt Dedicated drivers understand the importance of bio-security protocols and the best practices surrounding them. We keep Food Safety Specialists on staff who monitor food safety practices and processes for compliance with safety standards. J.B. Hunt also maintains the following certifications related to the transport of food products to make sure your goods arrive safely:
Certified Cold Carrier through Global Cold Chain Alliance
Poultry Handling and Transportation (PHT) certification from U.S. Poultry & Egg Association
Transport Quality Assurance (TQA) certification from Pork Checkoff
Safety and your satisfaction are at the forefront when you work with J.B. Hunt Dedicated Contract Services
If you want to learn more or are interested in outsourcing your private fleet with J.B. Hunt Dedicated supply chain solutions, contact us at (800) 723-3101 or dedicatedsales@jbhunt.com. Let us show you the level of safety and care that we can bring to all your dedicated fleet management needs.