Get to Know Our Employee Resource Group - GROW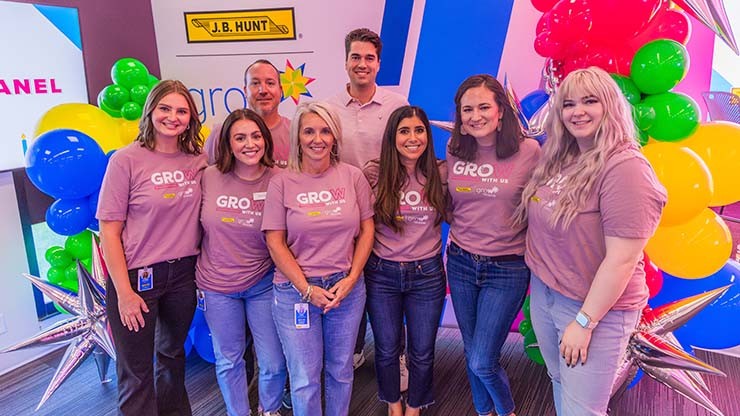 We are always working to advance inclusion within the J.B. Hunt community. Inclusion is a key part of our culture and everything we do within our organization, so we are focused on making sure our employees' voices are heard and respected. We believe an inclusive workforce helps us represent the broad cross-section of ideas, values and beliefs of our employees, customers, suppliers and communities.
One way we promote inclusion is through our employee resource groups. Our ERGs are open to all employees and are designed to offer our people opportunities to grow their professional network, give back to the community and enhance their work experience.
Driving Inclusion and Empowering Women Through GROW
Growing and Retaining Outstanding Women (GROW) is dedicated to empowering and engaging employees in our organization to support women's professional and personal success. GROW aims to recruit and develop leaders with diverse backgrounds, experiences and unique points of view, and to add value to J.B. Hunt by empowering members with the knowledge and confidence to make a difference. All employees, regardless of gender, are welcome and encouraged to get involved with GROW.
"GROW stands for Growing and Retaining Outstanding Women, and really what our ERG is all about is finding ways to empower both the personal and professional success for women here at J.B. Hunt," said Jennifer, GROW member and Sr. Manager of Enterprise Customer Success. "It just helps to foster community and connection much like the other ERGs do."
To hear more stories visit our Careers blog!