Solving Supply Chain Challenges with Fulfillment Services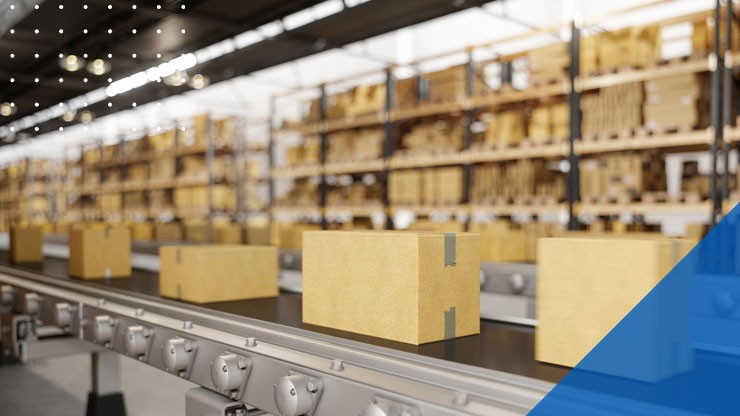 By Brian Webb, executive vice president of J.B. Hunt Final Mile Services®
Your business cannot grow if you don't have your shelves stocked or inventory ready to ship. There are many options for getting products from your suppliers to your warehouses and out to your locations, but why not go with one that's customized to fit your specific operation?
In its simplest form, fulfillment services at J.B. Hunt are an efficient way to pool shipments from multiple suppliers and consolidate deliveries to your locations.
Here is a simple graphic to show how it works:
On the surface, it looks to be a straightforward process, but as with any product movement, a tremendous amount is going on behind the scenes that we manage – so you don't have to.
Cost Savings Through Efficiency
Speed to market is paramount, but fast doesn't always mean efficient and in many cases, it could cost you extra. You could send long-haul less-than-truckload (LTL) shipments from your suppliers directly to your store, but the nature of LTL shipping isn't built to fit Final Mile needs. Sometimes LTL services may be necessary, but you could lose efficiency and a number of truckloads – resulting in missed delivery windows and service delays.
Instead, if you work with J.B. Hunt Fulfillment Services, you could pool your shipments into one regional distribution center. From there, we use state-of-the-art automation to sort, segregate and load those shipments onto a truck to one or several destinations. We implement dynamic routing for shipments – this dynamic routing optimizes the number of deliveries and flexes with your changing volume, resulting in fewer truckloads and faster deliveries. Plus, fewer touches on products mean less potential for damage.
Flexibility When You Need It
Since no two operations are alike, we customize flexible fulfillment programs for each of our customers. You may have a specific need now, but when the time comes that you need to pivot, it's good to know that you won't have to run to another provider for help. Like many businesses, one of our fulfillment customers experienced supply chain struggles during the COVID-19 pandemic. What once was a smoothly running operation now was having trouble getting shipments from suppliers, reducing the amount of product available for their stores. However, many of these stores were also experiencing a reduction in visitors. As the economy and in-store shopping picked up again, the customer was still experiencing supply issues. Thanks to the density of our market coverage, J.B. Hunt was able to shift resources and re-align shipment requirements to meet the customer's needs and keep their store shelves full.
A key component of our flexibility is the unique ability that J.B. Hunt has to engage other services and divisions within our own company – such as our intermodal, truckload, LTL and Dedicated Contract Services® offerings. Markets and supply will always ebb and flow, but no matter the challenges our customers face, our fulfillment services can design a solution to meet their needs today with room to grow for tomorrow. Get in touch with us today to see how J.B. Hunt Fulfillment Services can create efficiency in your supply chain.