Top 5 Ways to Create Value in Your Supply Chain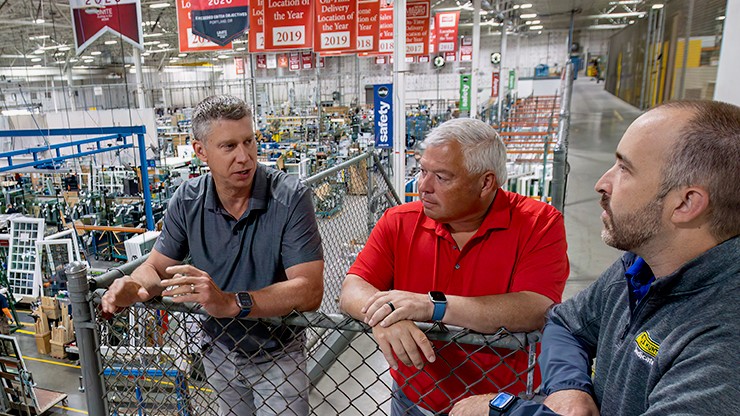 It's important to develop and maintain contact with organizations focused on adding efficiency and value to your business. This is especially true in the complicated world of transportation logistics. A reputable supply chain solutions provider (such as J.B. Hunt) can help businesses find supply chain gaps and inefficiencies. They then work to find solutions to these opportunities and help eliminate counterproductive processes. As you work to improve your supply chain management processes, consider the following: 
Use a tailored solution. 
Your business comes with its own set of unique challenges and circumstances. Why should you rely on a one-size-fits-all solution for your freight delivery? Simply put – you shouldn't. Shippers have access to a variety of methods that can be scaled and optimized to fit any budget and situation. From large, containerized cargo moving across the country to door-to-door furniture delivery, there is a freight option for every need. Don't settle for a menu of pre-set services from your logistics provider.
Consider a multimodal approach to freight shipments.
J.B. Hunt loves truckload freight – after all, that's how we got our start. But if your freight has a long distance to travel, it may be worthwhile to consider intermodal rail service. Adding rail to your logistics plan can save money. It can also reduce the carbon footprint of your shipment by lowering overall fuel consumption. Talk to your logistics provider to find out more.
Don't forget about the last mile.
Your shipment made it to its destination city – fantastic! Now how do you get it from the terminal to the customer? A lot of carriers may quote a low price to deliver your freight to a terminal. But don't forget about the all-important last mile delivery. When you receive a shipping quote, be sure to ask about door-to-door delivery, installation and haul-away services. Also be sure to ask about accessorials your shipment may need to help avoid extra fees.
Leverage technology.
Before you book a freight shipment, ask your provider what methods they use to track a shipment while in transit. A good logistics provider will offer a technology platform that provides visibility, transparency, and data. Using cloud-based technology and mobile apps, J.B. Hunt's exclusive Shipper 360 by J.B. Hunt supply chain management platform allows users to get quotes, schedule shipments, track their freight, and explore shipping data.
Engage a reliable, reputable brand.
Remember, you don't have to go it alone. A trusted 3PL with the personnel and resources to make your freight shipments a top priority can be your best ally.
Learn more about how J.B. Hunt's freight specialists can help eliminate inefficiency to your supply chain. Get a quote or speak to a representative at 1-800-4JBHUNT.