Get to Know Our Employee Resource Group – LEAD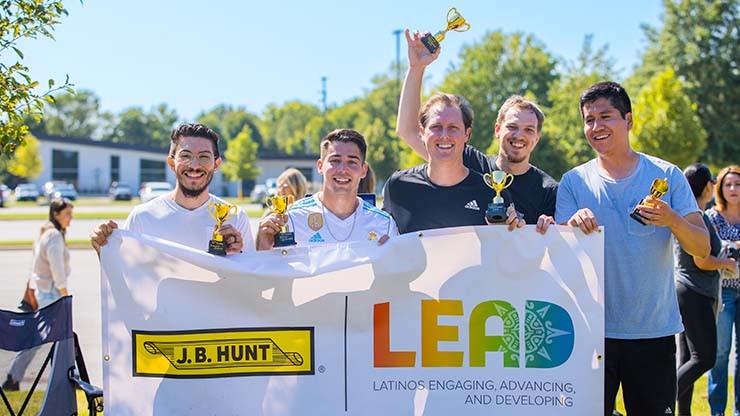 We are focused on building organizational inclusion and are committed to ensuring a safe environment for all our employees. One piece of our inclusion strategy is our employee resource groups (ERGs). Our ERGs are open to all employees and are designed to offer our people opportunities to grow their professional network, participate in community engagement activities and enhance their work experience.
Building An Inclusive Culture Through LEAD
Latinos Engaging, Advancing, and Developing (LEAD) works to identify and cultivate relationships with community and business stakeholders by inspiring people through inclusion of Latino culture. LEAD aims to drive growth and engagement of diverse talent and long-term success across the organization by creating an environment committed to embracing Latino/Hispanic culture, as well as offer opportunities to promote personal and professional development.
"LEAD is all about embracing and celebrating the Latino and Hispanic culture in our company. We feel that increasing culture and awareness and inclusion can definitely drive innovation for J.B. Hunt and our community," said Ary, sales development executive and LEAD member. "I feel that diversity, it's merely recognizing that we are individual, and we are different, and that it's valuable to be different. But if we only focus on diversity, I think that will drive us apart. I think it's equally important to be inclusive. Inclusion is really what makes us all aware and makes us all better."
To hear more stories visit our Careers blog!