J.B. Hunt Provides Nearly $9M in Appreciation Bonuses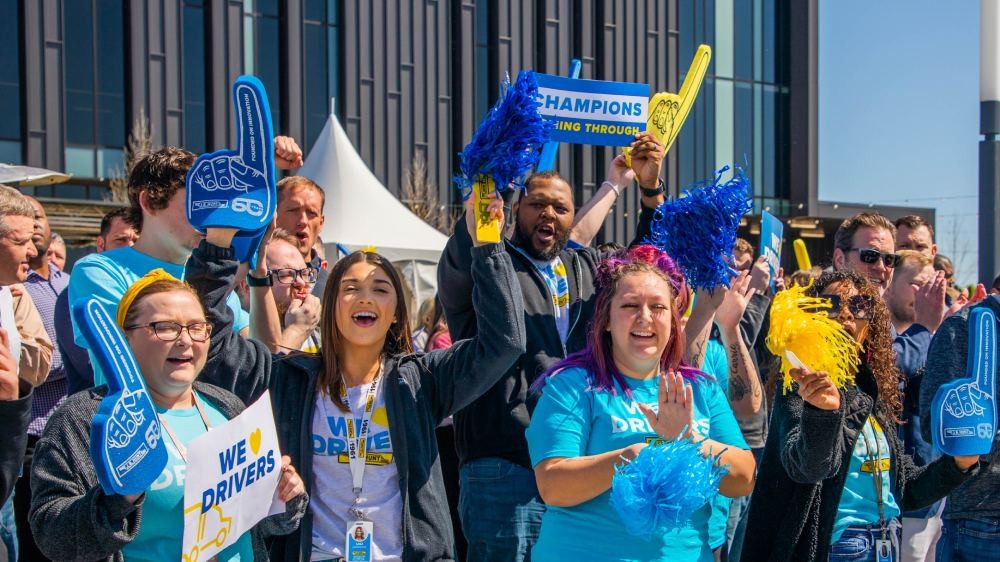 J.B. Hunt Transport Services Inc. (NASDAQ: JBHT), one of the largest supply chain solutions providers in North America, announced that for the second consecutive year its subsidiary J.B. Hunt Transport Inc. will award appreciation bonuses to full-time company drivers and full-time hourly maintenance and office employees. The total amount awarded will exceed $8.8 million.
"Our people are our difference makers, and the employees receiving these appreciation bonuses have been essential in helping deliver value for our customers over the past year," said Shelley Simpson, president of J.B. Hunt. "We want to recognize their continued drive and commitment to excellence and say thank you for contributing to the company's success."
To be eligible for the bonus, employees must have been hired on or before January 1, 2022, be a full-time employee and be employed on the payment date.
In April 2022, J.B. Hunt awarded more than $900,000 in safe driver bonuses as part of its Million Mile safety recognition program. Guided by its trusted people, technology that empowers and capacity to deliver, J.B. Hunt is creating the most efficient transportation network in North America.
About J.B. Hunt

J.B. Hunt Transport Services, Inc., a Fortune 500 and S&P 500 company, provides innovative supply chain solutions for a variety of customers throughout North America. Utilizing an integrated, multimodal approach, the company applies technology-driven methods to create the best solution for each customer, adding efficiency, flexibility, and value to their operations. J.B. Hunt services include intermodal, dedicated, refrigerated, truckload, less-than-truckload, flatbed, single source, last mile, and more. J.B. Hunt Transport Services, Inc. stock trades on NASDAQ under the ticker symbol JBHT and is a component of the Dow Jones Transportation Average. J.B. Hunt Transport, Inc. is a wholly owned subsidiary of JBHT.