J.B. Hunt Opens First Enterprise Sales Office in Mexico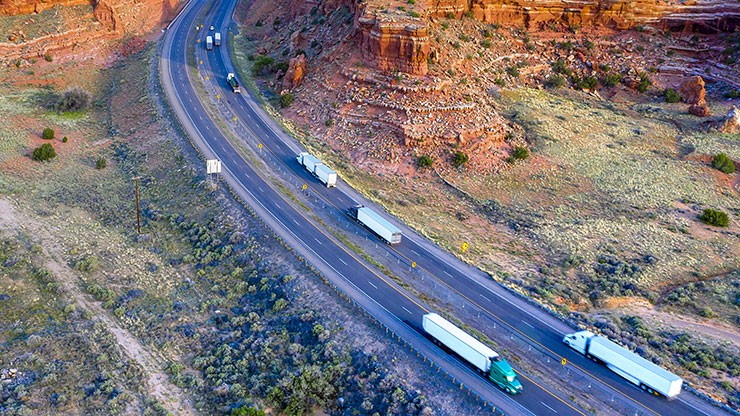 J.B. Hunt Transport Services, Inc. (NASDAQ: JBHT), one of the largest supply chain solutions providers in North America, announced today its subsidiary, J.B. Hunt Mexico, S.C., has opened an enterprise sales branch in Santiago de Querétaro, Querétaro, Mexico, the first such office in the country for J.B. Hunt. 
The new office will consolidate sales, operations, and customer support for intermodal and highway services into one centralized location in the country. J.B. Hunt has provided services in Mexico for more than 25 years and has a presence in Mexico City, Guadalajara, San Luis Potosi, and Monterrey. 
"We wanted to create something that was truly unique for Mexico, and this new office provides a hybrid of services that will help us better serve our customers and grow our client base," said Shelley Simpson, executive vice president, chief commercial officer, and president of highway services at J.B. Hunt. "We're excited to join the rapidly growing business community in Querétaro."
Querétaro has been recognized as one of the best cities to do business in Latin America by América Economía and is often regarded as one of safest in the country. Many Fortune 500 companies are located in Querétaro, earning it a reputation as a center for industrial development. J.B Hunt's new office is the 45th enterprise sales branch for the company. 
About J.B. Hunt
J.B. Hunt Transport Services, Inc., an S&P 500 company, provides innovative supply chain solutions for a variety of customers throughout North America. Utilizing an integrated, multimodal approach, the company applies technology-driven methods to create the best solution for each customer, adding efficiency, flexibility, and value to their operations. J.B. Hunt services include intermodal, dedicated, refrigerated, truckload, less-than- truckload, flatbed, single source, final mile, and more. J.B. Hunt Transport Services, Inc. stock trades on NASDAQ under the ticker symbol JBHT and is a component of the Dow Jones Transportation Average. J.B. Hunt Transport, Inc. is a wholly owned subsidiary of JBHT. For more information, visit www.jbhunt.com.