5 Ways J.B. Hunt is Keeping Freight Moving in the Capacity Crunch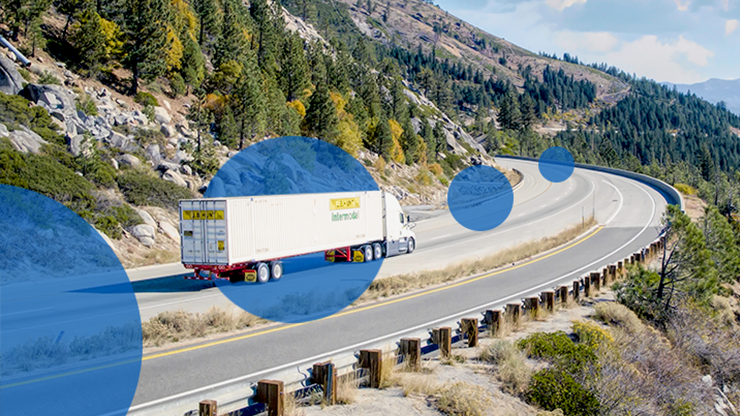 Supply chain congestion, including backlogs at U.S. ports, has caused a lot of headaches for shippers and customers alike, especially during the holiday season. But J.B. Hunt is committed to helping customers through the supply chain shortage and finding new and innovative solutions to keep freight moving. From introducing a new transloading service to purchasing more intermodal containers to integrations for the Shipper 360™ by J.B. Hunt platform, here are five ways J.B. Hunt is helping customers through the capacity crunch.
1. We launched our first transloading service.
Our new transloading service assists shippers in the New York metro area experiencing congestion by providing a one-stop source for quickly transferring ocean freight into equipment for domestic transport.
Shippers can leverage J.B. Hunt Intermodal and J.B. Hunt Highway Services to move freight outbound from the facility, providing line haul capacity to anywhere in the United States. And with one of the largest company-owned fleets in North America, J.B. Hunt can help customers improve the agility of their supply chain. J.B. Hunt makes the process even more efficient by handling port drayage and final door delivery, along with arranging for services like sorting, labeling, palletization and shrink wrap.
2. Our intermodal fleet, the largest in North America, has now surpassed 100,000 containers.
To help customers in this climate of decreased velocity and elevated demand, J.B. Hunt added 12,000 new intermodal containers to our fleet in our effort to be the most efficient transportation network in North America. We have surpassed 100,000 intermodal containers overall, and the tally just keeps growing.
It's all part of a $1.25 billion capital investment plan that is increasing J.B. Hunt's total container and trailer capacity by 12 percent. It also gives shippers more options on ways to lower costs and improve overall efficiency.
3. We integrated our Shipper 360 platform with SAP ERP.
J.B. Hunt's industry-leading technology solution J.B. Hunt 360°® is now integrated within the SAP® ERP application, bringing together two leading solutions to create a one-stop source for managing logistics needs. The integration automates many time-consuming manual tasks, especially for small- and medium- sized businesses, making the process more efficient and convenient.
Businesses that use SAP solutions can now instantly access J.B. Hunt 360's freight-matching marketplace to secure capacity for shipments. In just a few clicks, a load can be scheduled for delivery through a qualified carrier in Shipper 360™ by J.B. Hunt, providing access to nearly one million trucks throughout the U.S—without ever leaving the SAP system. Learn more about the integration and how to get started by watching this video.
4. We expanded our capacity in J.B. Hunt 360box®.
Just as we expanded our intermodal fleet, we also expanded our J.B. Hunt 360box program by purchasing 3,000 new trailers. Together, these asset purchases give shippers more options on ways to lower costs and improve transportation efficiency. The 360box drop trailer program offers shippers flexibility with their freight management, adds capacity to their supply chain and provides access to one of the industry's largest power-only carrier bases.
5. We're using flatbed capacity to help alleviate the chassis shortage.
We've tapped into our flatbed carrier base to help relieve port congestion. Normally, a power-only carrier would have to wait for an empty chassis to haul away a container, but a flatbed carrier can load the container directly onto their trailer, eliminating long wait times for available chassis.
Through J.B. Hunt, shippers have access to 20,000 third-party flatbed carriers across North America, and more than 300,000 pieces of flatbed equipment. This solution can decrease transit time by days during peak seasons, putting freight on the road faster and getting retailers and distribution centers stocked more quickly.
Ready to book less-than-truckload, truckload (including refrigerated) or intermodal? Learn more about our self-serve platform, Shipper 360, and book a load in 3 minutes or less today!

Need help finding a shipping solution for your business? Reach out to your J.B. Hunt representative or start a quote today to get connected to someone who can help.