What Shippers Should Expect from a Transportation Management System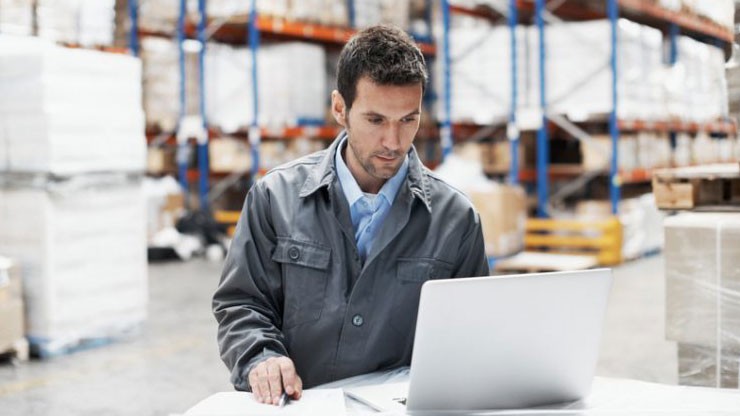 In business, customer service is key. From being easily reachable to delivering quality work, almost every aspect of business revolves around serving the customer's needs. As transportation and logistics companies modernize their practices, many are including technology as a service offering. As a shipper, utilizing a third-party logistics (3PL) provider with a transportation management system (TMS) is a must. Although new technologies can seem overwhelming at first, the insights and efficiency of a user-friendly TMS cannot be achieved on paper. Much of the benefit of a TMS is access to important information at any time. A well-built TMS provides invaluable data that can lead to big savings for small businesses and Fortune 500 companies alike. Most 3PLs utilize a TMS, so how do shippers choose a provider that offers what you need? Let's take a look at what to expect from a 3PL's transportation management system:
Streamlined Capabilities What may have seemed impossibly high-tech 20 years ago is now achievable. Your TMS should feature easy-to-navigate analytics, simple shipment booking features and more.
Availability A TMS should be accessible for use at all times, whether through an app or online.
Reliability Users may experience issues upon release of updates. The company's support staff should be able to help resolve issues quickly.
Standard Features All TMS programs should offer the basics: Shipment tracking and booking, invoicing, and reporting.
Customizable Technology Users should be able to customize reports and notifications based on their needs.
Automated Processes Increased automation can help eliminate human errors such as typing mistakes and mode selection errors.
Data and Insights A top-of-the-line TMS allows access reports and analytics – from on-time delivery stats to the number of loads shipped within a certain timeframe.
Customer Service At some point, assistance from a knowledgeable expert for complex shipments or technical issues may be necessary; expect to have help available when you need it.
With these features in mind, check out what J.B. Hunt's TMS offers!
Key Features of J.B. Hunt 360
Get a Quote
Multiple quote options for simple to complex shipments
Consolidation
Choose to have a less than truckload (LTL) consolidator hold shipment until load reaches truckload (TL) size
Notifications
Customize delivery of notifications for shipments and billing
Track and Trace
Quick access to load location and status
Document Search and Save
View, search and download important documents like invoices, bills of lading (BOL) and more
Reports and Notifications
A birds-eye view or one-foot level understanding of individual or overall shipment details
Utilization Scorecard
Overall grade of the shipper's rating on a number of factors, including timeliness, accessorials, charges, etc.
Payment Options
Pay online via credit card or receive invoices for direct billing.
J.B. Hunt is constantly developing and improving its TMS technology. We value your feedback and work to provide our customers with the best service possible. Try J.B. Hunt 360 today!