How to Set Up Your Free Shipper 360 Account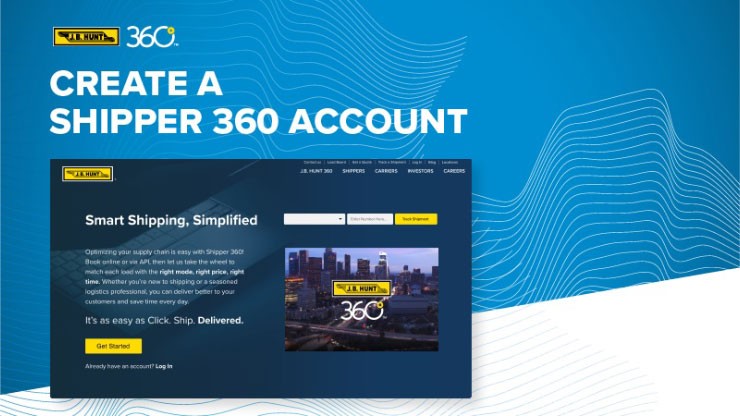 When you need to book shipments faster, easier and smarter – Shipper 360 by J.B. Hunt helps you get the job done.
To sign up, click here. 
How to create your free Shipper 360 account in just three steps:
Step 1: Enter your user information
Step 2: Add your company details
Step 3: We'll confirm the information and create your account
Once you're in Shipper 360, accept the terms and conditions and you'll have access to book less-than-truckload (LTL) or full truckload shipments right away.
You can also personalize your profile to make managing shipments easier: Set up notifications, automate reporting, save items you ship, and add locations – even in bulk.
Shipper 360 increases efficiency so you can focus on your core business and leave the transportation to us. Now that's smart shipping, simplified.
Let's talk about how we can help your business ship (and work) more efficiently! Email us or call 1-877-256-2882.