Customer-focused Shipping Strategies for Small Businesses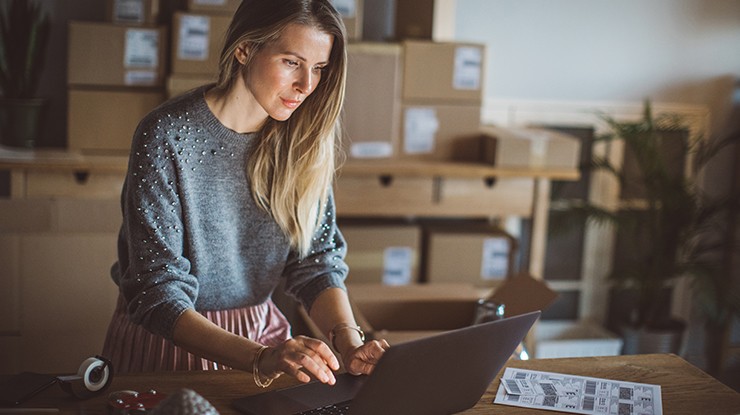 When it comes to shipping, your customers need you to be reliable and responsive. Sharing information, keeping customers up to date and using dependable service providers are a few keys to establishing a collaboration that lasts. Shipments don't always go smoothly but you can make sure your customer relationship doesn't suffer because of a disruption.
Ship smarter and provide better service to your customers by following these best practices:


Do your research to find a service provider that has a history of expertise and problem-solving. Every shipment matters and challenges are bound to occur. It's important to work with businesses you can trust to deliver excellent service.
Find reliable capacity from a transportation company with nationwide reach so you can get shipments moving whenever you need to, grow your business into new regions and continue to serve your customers as their businesses grow, too.
Don't be afraid to choose a new shipping method rather than sticking with parcel or the mode you're used to. Pick the method that meets your cost, sustainability and delivery goals so you can ship in a way that fits your budget and meets customer expectations. 
SHIP TIP:

Compare rates online for less-than-truckload (LTL), dry van truckload, temperature controlled truckload (i.e. reefer or refrigerated), and intermodal in

Shipper 360

™.

Keep an eye on in-transit shipments so you can update any necessary parties about delivery progress and upcoming arrivals. 
SHIP TIP:

Share tracking updates with your customers and team via email from your

Shipper 360

account.

Understand the situation before you send an update in the event your delivery is facing a delay or other challenge. Contact your service provider to work out a plan and answer these questions:

What is the cause of the delay?
How long will the shipment be delayed?
Is on-time delivery a must for this shipment?
What is the cost of solutions that could get the shipment back on track?
Focusing on your customers is much easier when you incorporate technology offered by logistics companies like J.B. Hunt into your strategy – even if you're not a shipping expert. By combining billions of data points and decades as an industry leader, we are constantly improving our own customer-centric approach and developing ways to help our customers deliver great service, too. Compare rates, book shipments and track loads online with Shipper 360 anytime you need to. No more making phone calls to get quotes or calling carriers to check on delivery status – we put everything you need in a single, easy-to-use platform. Sign up for your free account today!