Top 5 Reasons to Become a Power-Only Carrier for J.B. Hunt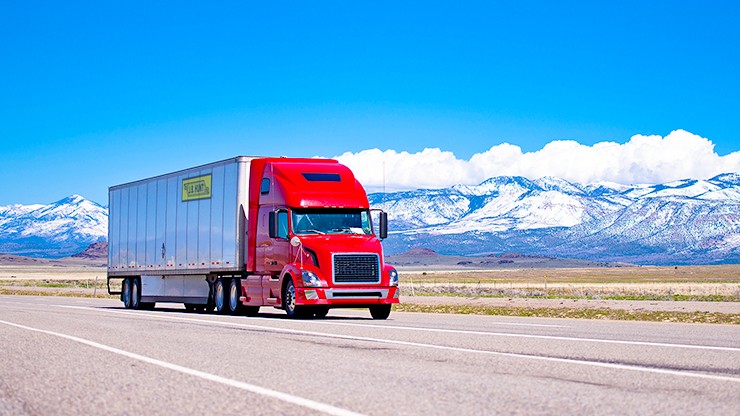 Whether you're looking to reduce costs for your business or you have an empty tractor that needs a trailer, J.B. Hunt offers power-only solutions to fit a variety of needs. Moving power-only freight not only saves money by eliminating trailer costs and maintenance, it can also save time on delivery. The time you used to spend waiting to unload can be used to get your next pickup instead.
J.B. Hunt offers two unique power-only paths for carriers to choose from. No matter how you haul with J.B. Hunt, you'll always get the benefits below.
1. Dependable access to no-touch freight
Finding the right power-only freight for your trucks used to take up valuable time, but with our large customer base and Carrier 360™ technology, it's easy to find your next load with J.B. Hunt.
2. Reliable technology
Our Carrier 360 platform provides access to tools and technology to help you find, easily book and manage loads, using your computer, smartphone or both – wherever the day takes you, Carrier 360 will be there.
3. Worry-free equipment
J.B. Hunt trailers are, on average, less than three years old and get regular checks and service. Save money and time on trailer maintenance when you leave it to us.
4. Perks
Get access to savings and rewards on fuel, tires and maintenance for your entire fleet when you use Carrier 360 to manage loads.
5. Single point of contact
No matter which power-only option you choose, getting help from a real person is just a phone call away. Carriers who choose the Power Capacity Solutions (PCS) path work one-on-one with a J.B. Hunt Capacity Coordinator. For self-service power-only carriers, our customer service representatives are available to answer questions and provide support.
For carriers who want to find their own loads and prefer a self-service model, creating a free Carrier 360 account is the perfect option. Just use the "power-only" filter when searching the load board to find available power-only loads.
If you prefer more guidance when it comes to finding power-only freight for your truck or fleet, our PCS program is for you. We'll set you up with your one-on-one capacity coordinator who will work with you to set your load preferences, find loads and create a fixed pay plan. This person will be your go-to for questions and assistance.
Learn more about how to leverage 360box®, J.B. Hunt's power-only solution, for your business and sign up for a free Carrier 360 account to get started. Not sure which path to choose? Email our power-only team and include your MC number to learn more and choose the option that's right for your business.