Insider Tips for Submitting Load Documents to J.B. Hunt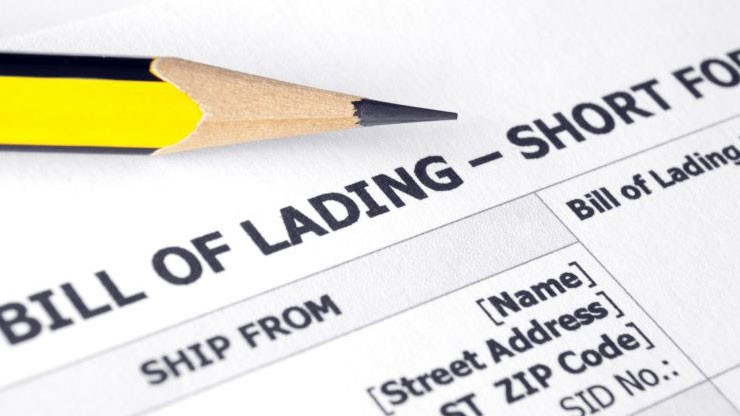 Waiting for payment is stressful for any business owner – regardless of what business you are in. If you own a trucking company, you may experience added stress when you need the payment from your previous load to cover the expenses for your next load. Follow these tips for submitting your load paperwork to J.B. Hunt and streamline the payment process.
Submitting Load Payment Documents
After delivering the load, submit the following documents with the J.B. Hunt load number to begin processing payment:
Carrier company invoice
Bill of Lading (BOL) signed by the receiver
All other load-specific documents
Insider Tip #1:  Include the load number on every page of your document submission.
Because you'll likely be sending several pages of documents, a best practice is to include your load number on each page. Any number of technical issues could cause only part of your submission to be received, or to require you to send multiple emails or scans. Providing the load number on each page will help ensure that your paperwork is routed and processed correctly and quickly. 
Insider Tip #2:  Use technology designed for commercial trucking to submit documents.
J.B. Hunt recommends submitting load documents electronically in order to effectively track your documentation throughout the payment process. The Transflo product suite is geared specifically toward the commercial trucking industry and offers several tools for electronic submission of load documents:
Transflo Velocity - This cloud-based software can be used on any desktop computer or laptop with an internet connection and a document scanner. To use this method for J.B. Hunt document submittals, download the free software.
Transflo Mobile - Developed specifically for commercial truck drivers, the Transflo Mobile app allows scanning of load documents directly from a smartphone. The app is available as a free download for Android and Apple devices.
Transflo Express - This method uses the same software system as Transflo Velocity, and is available through scanning stations at kiosks or fuel desks at most major truck stops. Simply give your load documents to the fuel desk cashier or use the self-service kiosk. Once documents are scanned, the fuel desk cashier will return originals to the driver, along with a confirmation receipt time-stamped with the transmission date and time. Keep your original documents and confirmation receipt for at least 30 days.
You may also email load documents in PDF format directly to J.B. Hunt. Standard pay carriers can email documents to ics_scan@jbhunt.com. Quick pay carriers should send load documents to qpdocs@jbhunt.com. 
Insider Tip #3:  When using Transflo scanning products, use the correct recipient ID code.
This is a common mistake made by carriers using Transflo products. Standard pay and quick pay terms each have different recipient ID codes that help properly route documents. Be sure you use the code that corresponds with your current payment terms when you upload your documents. Recipient ID codes are as follows:
Standard Pay - JBHD
Quick Pay - JBHA
Insider Tip #4:  Submit one set of load documents per batch or email.
If possible, try to avoid sending load documents in several batches or emails. Likewise, sending documents for multiple loads in one batch or email should be avoided. Doing either of these things could cause payments to be delayed and increases the likelihood of errors in your payment amounts. The best practice is to send all documents for each load in a single batch or email. 
Insider Tip #5:  Make sure all load documents are clear and legible.
This one may seem obvious, but it can cause a problem if documents cannot be read clearly. This also applies if there are obstructions such as receipts stapled to a document, which may cover important information needed to process your payment. 
Insider Tip #6:  Submit separate documents for the BOL and invoice.
This is a big thing that WILL delay your payment. Writing a dollar amount on the invoice is not acceptable. All loads must have a separate BOL and invoice for payment processing. Getting paid quickly is an important part of managing cash flow for your company. Use these insider tips to help streamline the payment process and move on to your next load.
Have questions about the status of a payment? Call the automated invoice inquiry line at 1-877-977-7427, option 4; OR log on to J.B. Hunt 360 and view your payment dashboard.