Standardized Accessorials in Carrier 360 | J.B. Hunt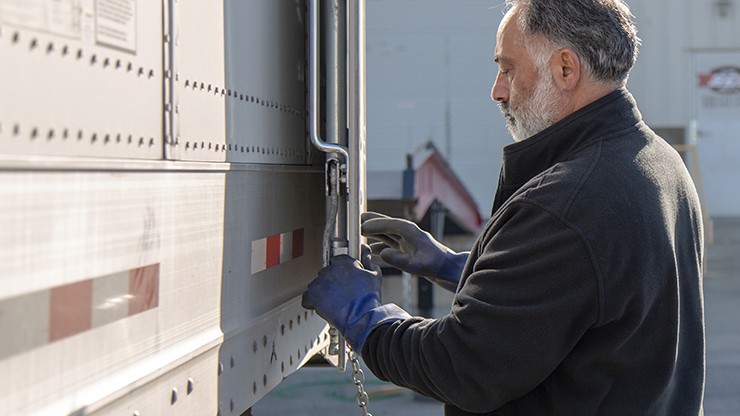 A carrier's job is never done. Knowing where your trucks are, where they're going, how much money you're making to get them there – you handle a lot. Carrier 360 is here to make your day easier.
Part of the mission of Carrier 360 is to help carriers have a better experience with their day-to-day work. We also know carriers want more transparency into rates so they can plan loads better. That's why we've standardized accessorial rates for carriers – so you'll know what to expect. Check your load tender to see accessorial rates every time you book with J.B. Hunt.
Not sure what accessorial charges are? This can help.
One important change to note is the introduction of proportionate rates for some accessorials, ensuring that carriers are fairly compensated for extra work and/or interruptions. All accessorial charges will now be listed on every load tender to ensure consistency in rates and help carriers know when accessorials will be added to a load.
J.B. Hunt Standard Accessorial Rates:


Detention with Power

Detention begins 2 hours after arrival check call
$50 per hour if using automated updates in Carrier 360

$40 per hour if recorded manually

5-hour maximum

If time at a stop exceeds 5 hours, the charge becomes a layover

Accrues every 15 minutes

Layover

$250 per day if using automated updates in Carrier 360

$150 per day if recorded manually

Will not be paid detention at same stop

Truck Ordered Not Used (TONU)

Load must be either:

Dispatched and driver en route or arrived
Cancelled same day of pickup and tendered more than 30 minutes before pickup appointment

Location services turned on: $200
Location services turned off: $150

Stop-off

Post-tender: $50 + Out of Route miles (OOR)

OOR Dollar Per Mile (DPM) would match DPM on load

Reconsignment

$74 + OOR

OOR DPM would match DPM on load

Driver Assist

$50 per stop
Tailgate delivery only
For questions or help understanding the accessorial charges on your load tender, please reach out to the J.B. Hunt contact listed on page one of your load tender. You can also contact your J.B. Hunt representative or carrier.support@jbhunt.com.
Ready for your next load? Visit the load board to start searching or log in to your Carrier 360 account.