Top 5 Reasons to Become a Power-Only Carrier for J.B. Hunt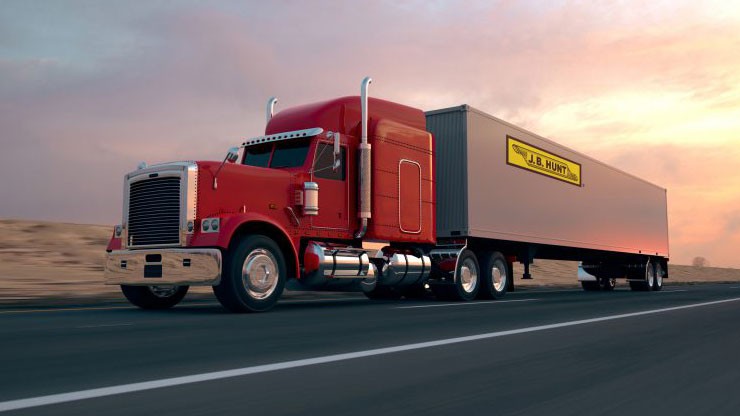 Finding freight can be a daunting task for trucking companies with just one truck - or even multiple. One week you may be turning away loads, and watching as trucks sit idle the next. If your goal is to develop long-term business relationships that generate revenue for your company, take a look at the benefits of being a power-only carrier for J.B. Hunt's Power Capacity Solutions (PCS) division.
Reliable access to no-touch freight
The search for consistent freight with top shippers can be time-consuming. By leveraging J.B. Hunt's extensive customer base, you can spend more time operating your business.
Free Carrier 360 mobile app
Complete check calls and access load recommendations, payment info, rewards, and more 24/7 with Carrier 360. Download for Apple and Android today.
Worry-free equipment
J.B. Hunt trailer assets get regular upkeep and are less than three years old, on average. Save time and money by leaving the trailer maintenance to us.
Carrier 360 Perks
Instantly save on fuel, tires, and maintenance with our rewards program, available inside Carrier 360. Sign up and automatically earn rewards.
A single point of contact
From the start you'll work with a J.B. Hunt Capacity Coordinator, who will help source loads that fit your needs and preferences.
Ready to power up your profits? Simply complete this form to get started. Or,  contact our team at power_only@jbhunt.com or 1-866-249-1101 for more info.