Eight Things You Can Do Using Your J.B. Hunt 360 Account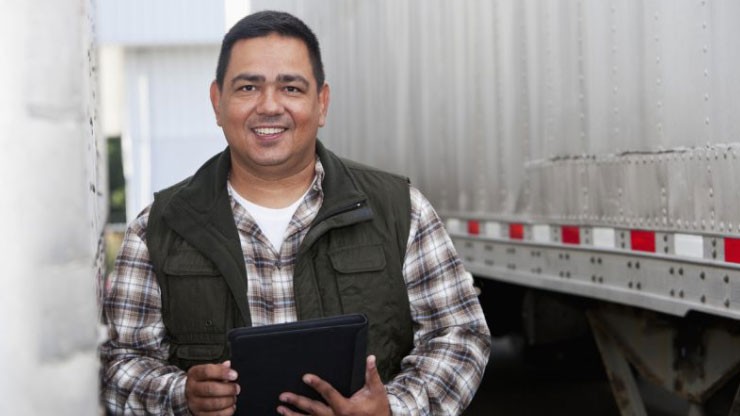 By now, hopefully you've had a chance to create a J.B. Hunt 360 account for your company. As an administrator for your company's J.B. Hunt 360 account, there are several ways you can streamline operations and maximize time spent driving. Here are eight things you can do to help grow your business using J.B. Hunt 360.
What You Can Do With J.B. Hunt 360
1. Set your preferred lanes as favorites
Once you have assigned a driver to a load, the driver can log into J.B. Hunt 360 and view load details such as pickup and delivery addresses.
2. Find available loads
With the J.B. Hunt 360 load board, it's easy to find the loads you want in your favorited lanes. Search by state, city, loaded miles, empty miles, number of stops, and equipment type.
3. Make offers on the loads you want
Once you've found a load you'd like to carry, take the next step and make an offer on the load directly from the app. You'll have visibility into the current lowest offer and all load details needed to make an informed decision about pricing.
4. Dispatch your drivers to specific loads
After your offer on a load is accepted, you can dispatch drivers for loads that have been tendered to your company.
5. Get load notifications
With a J.B. Hunt 360 account, carriers can receive important notifications about the status of loads they have been tendered. These may include notifications about newly-placed offers on loads or changes in appointment times.
6. Performing check calls – no phone call required
Making phone calls to perform check calls can be frustrating when you have to wait on hold for long periods. Perform check calls directly within the J.B. Hunt 360 app when location services are enabled on mobile devices. This eliminates the need to make a lengthy phone call for each check call.
7. Rating facilities
A recently added feature to J.B. Hunt 360 is the ability to rate shipping and receiving facilities based on service and available amenities. Choose a rating from one to five stars – with one being lowest and five stars being best.
8. Tracking payments
J.B. Hunt 360 makes tracking payments and corresponding documents simple. Just log in and you'll have access to payment status information and the ability export payment history to Excel.
The J.B. Hunt 360 platform can help carriers streamline operations and maximize driving time. Sign in to start finding the freight you need in the lanes you want most.