Helping Your Employees Do More with Carrier 360 Access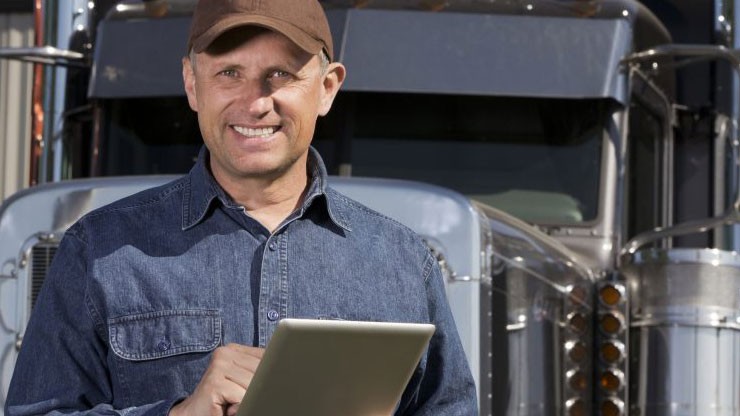 As a trucking company owner or manager, you want technology and tools that make your job easier. Your Carrier 360 account offers a great deal of flexibility in negotiating rates for loads and managing loads that have been tendered to your company. But did you know Carrier 360 can help those who work for you be more efficient in their jobs as well? As an administrator for your company's Carrier 360 account, you have the ability to create new account users and determine the appropriate level of access each should have based on their job responsibilities. Here's how Carrier 360 account access can be used by your employees to become more productive:
For Driving

A big part of Carrier 360 was designed to help your drivers focus on what they do best - drive. Using Carrier 360, drivers can find the details of loads assigned to them and perform check calls when they are logged into the platform. 
How it helps: Drivers spend less time on the phone performing check calls - giving them more time on the road.

For Booking Loads and Dispatching
If you, or your employees, have ever felt as if finding loads is the biggest part of the day, using Carrier 360 to find loads with J.B. Hunt can significantly reduce the amount of time spent on this task. There are several features within Carrier 360 that can assist with finding loads that fit your company's needs. Read our blog post, Three Ways to Ensure You Never Miss a J.B. Hunt Load, for more information. Once load tenders are accepted, you can assign the loads to your drivers and they can retrieve their load details. How it helps:  Employees can search for loads and negotiate offers on multiple loads at once. This reduces time spent on the phone and also allows your drivers to get their next assignment more quickly.
For Accounting
Accurately managing the accounting process for your company may be one of the most critical, and difficult, tasks for many carrier companies. With Carrier 360, you determine which employees you want to have the ability to check payment status and history. For more on tracking payments with Carrier 360, read our blog post. 
How it helps: By tracking invoices and payment status with Carrier 360, you can more accurately predict your company's cash flow. Empowering your workforce with Carrier 360 can help them operate more efficiently so more time is spent on the two tasks most impactful on your bottom line: finding freight and delivering it.
Sign up for Carrier 360 or login to create new users.