Understanding the Basics of CMV Insurance for Carriers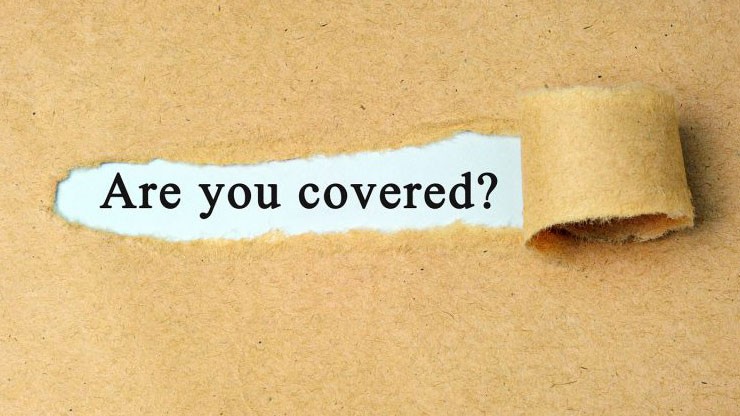 Commercial trucking is an industry with inherent risks. For carriers, some of those risks can be mitigated by using best practices for things such as inspections, compliance, safety, and driver training. These things can help reduce risk, but can never eliminate risk completely.  While on the road, there are number of risk factors the driver is NOT able to control. These include things such as behaviors and actions of other motorists, weather, and criminal activity. Having proper insurance in place for commercial motor vehicle (CMV) operations can help manage the after-effects of risk. Continue reading to learn more about various insurance requirements and types of coverage.
Federal requirements vs. broker requirements
All carrier companies operating CMVs must meet the federal minimum insurance requirements set by the U.S. Department of Transportation. The USDOT requirement for auto liability insurance coverage for freight motor carriers is $750,000. However, brokers may set their own requirements for minimum insurance coverage for contracted carriers. Specialized or high-value brokered loads may require additional cargo insurance.
Types of coverage

CMV Auto Liability All freight motor carriers are required to maintain minimum levels of auto liability insurance coverage. Most of the time auto liability insurance covers the following:
Bodily injury and property damage as the result of an accident
Bodily injury and property damage as the result of delivering someone else's goods
Personal injury (negligence)
Medical payments
Cargo Liability The requirement to carry cargo liability insurance will vary from company to company. There is no USDOT requirement for maintaining cargo insurance for freight motor carriers, only carriers who transport household goods. Cargo liability insurance will cover damage or loss of the freight you are carrying. Certain types of freight may require special coverage not typically included in a cargo insurance policy. Examples include hazardous materials, pharmaceuticals, and contraband.
Trailer Interchange Trailer interchange insurance may be required if you are pulling trailers not owned by your company. This type of policy covers physical damage or loss of the non-owned trailer. Requirements for trailer interchange insurance vary by company and there is no USDOT requirement for carriers to maintain this type of coverage.
For questions regarding insurance requirements for J.B. Hunt, contact Carrier Relations at 1-800-423-6892 or Carrier_Relations@jbhunt.com.