How to Become a Carrier that Shippers Love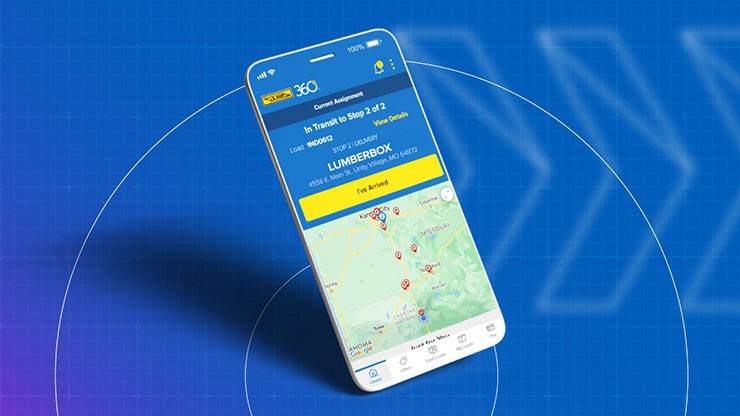 As a carrier, you are a seller of capacity. But during periods when empty trailers are easy to find, it helps to have other tools in your back pocket that help you get the loads you need.
One way to attract freight is to find ways to improve the service you're offering to shippers. There's one service we've seen shippers ask for again and again—the ability to track their shipments.
Here are a few reasons why tracking shipments is becoming so important to shippers and how it can make carriers more competitive and attractive to their customers.
Three reasons tracking can make carriers more competitive
1. Shippers want to tell their customers where shipments are.
Shippers may see many benefits to being able to track their freight, but a significant benefit is that it satisfies the expectations of their customers.
As customer expectations and desires evolve, so do our business strategies and technological developments. For instance, we can now place an online order for pizza and then track the delivery driver's location on our phones as they approach our home. This is almost considered a norm now instead of a bonus. In fact, the pandemic further normalized this expectation in the minds of consumers. People and businesses expect to know exactly where their shipment is at any time. Tracking helps shippers satisfy this expectation.
2. Visibility is becoming an industry priority.
As businesses and their customers are demanding more visibility into supply chains, companies are investing more into technology that enables these capabilities. Better visibility helps companies reduce inefficiencies in their supply chain, which can lead to increased profit margins, while also increasing customer satisfaction. Tracking is a big part of this equation because it provides the data needed to make smart business decisions that will optimize a company's supply chain.
3. Offering great service will set you apart when there is excess capacity in the market.
If you think about your customers—the people booking freight with you—they're evaluating their shipping strategies in terms of capacity, cost and service. When the market shifts and capacity becomes more readily available, carriers can still compete for loads based on cost or service.
Tracking is a service that many shippers insist on having. When you enable tracking on your loads—especially in a market flooded with excess capacity—it can help you stand out to shippers amidst a sea of other carriers.
Every business owner and CEO knows that to keep growing, you have to be in tune with what your customers want and expect. For lots of carriers, this means taking the steps that allow shippers to track their loads.
How to track your next load
If you're looking for ways to broaden the services you offer to shippers, it's time to start enabling tracking on your loads.
Luckily, tracking is easy when you move loads with the Carrier 360° platform. Just enable the tracking feature within the app  and then leave it running in the background while you drive. Combined with routine in-app check calls, this lets shippers know where their freight is. It's that simple.
It's time to start tracking and book your next load today.