Free Quick Pay with Carrier 360™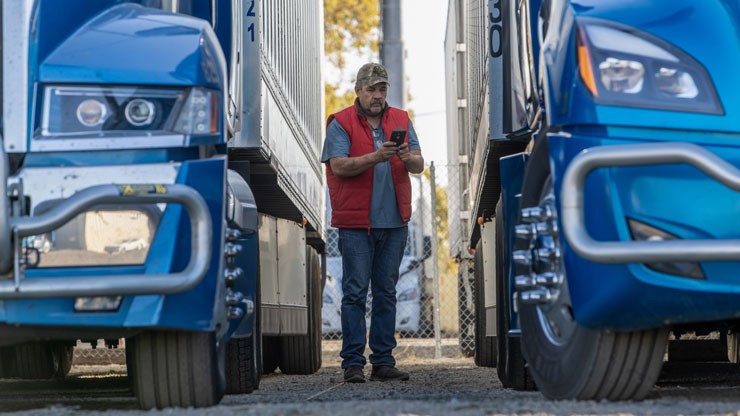 Fast, accurate payment is essential to keeping trucks running. When you reach Elite status in Carrier 360, free Quick Pay is right around the corner – just one of the many perks you get when you use our tech to keep your trucks running.
Complete the steps listed below, and you'll keep the 1.5% Quick Pay fee.*
How to Qualify for Free J.B. Hunt Quick Pay:
 
Become eligible for free Quick Pay by reaching Elite carrier status. Elite carriers meet service thresholds in each of these categories: 

App Usage and Automation – 90%
On-time Service – 95%
Loads Completed – 95%
Minimum volume – 1 load/month

Submit bill of lading and invoice for each load.
Once you meet these qualifications, you'll receive free Quick Pay on all loads moved during your month of Elite status (some exclusions may apply). Elite status must be held at the time of payment for each load.
Visit the Carrier Help Center for more information on how to reach Elite status. 
Using Standard Pay?
Carrier 360 users who signed up for standard pay terms can take advantage of free Quick Pay terms when the above qualifications are met.
Using a Factoring Company?
Carriers using a factoring company for load payment must contact the factoring company for an official letter of release (LOR), including the factoring company's branding and signature, releasing J.B. Hunt receivables. Send that letter, along with a completed Vendor Form, to quickpay@jbhunt.com to set up Quick Pay.
If you have questions about payment methods, call 1-877-977-7427 or email carrier.support@jbhunt.com.
Not Eligible for Free Quick Pay? Sign Up for a Fee
Non-Elite carriers may still use Quick Pay by signing up and paying a 1.5% fee on all payments. To set up Quick Pay, contact J.B. Hunt at 1-877-977-7427 or quickpay@jbhunt.com.
*To qualify, you must hold Elite status at the time of payment processing. Not available to carriers using Factoring as payment type without a letter of release or for loads moved through Power Capacity Solutions (PCS). Intermodal drayage loads do not qualify for free Quick Pay. Program details subject to change.