J.B. Hunt's 2019 Carrier of the Year Awards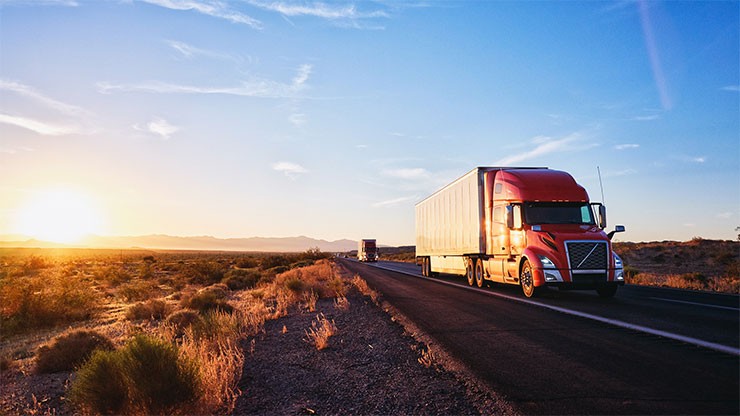 Right now, truck drivers and carriers are appreciated more than ever for going above and beyond to keep our communities stocked and our lives moving. The rest of the world is learning what we've known for decades – these jobs are challenging and essential.   To continue with the appreciation of the hard work drivers and carriers do every single day, we are celebrating our 2019 winners for Carrier of the Year. If you see them on the road or at a stop, be sure to congratulate them and thank them for the work they do!   Eight winners were selected based on factors including service percent, volume per truck and Carrier 360 usage.


National Carrier of the Year Six Figured LLC Columbus, TX
Midwest Carrier of the Year AJM Trucking Express Inc Arlington Heights, IL
Northeast Carrier of the Year LS Trucking Smithfield, NC
Southeast Carrier of the Year Davina Trucking LLC Snellville, GA
Southwest Carrier of the Year James Brown Transportation LLC Lancaster, TX
West Carrier of the Year Wheels Trucking Inc Union City, CA
Flatbed Carrier of the Year Dream Transport and Dispatch Inc Chino, CA
Refrigerated Carrier of the Year Icon Trans Bakersfield, CA
Congratulations to all of our 2019 winners! We are proud to work alongside you.   Want to learn how Carrier 360 can improve efficiency in your business? Contact our Carrier Adoption team.