What to Expect During a Final Mile Services® Home Delivery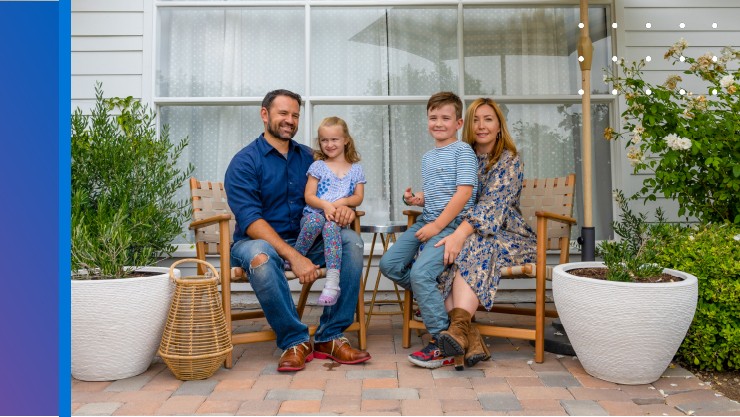 When you make a big purchase, like a new piece of furniture or major appliance, you want to know that the delivery process will bring it to your home safely. After all, delivering big and bulky items requires a much different set of steps than just dropping a regular package at the door. That's why J.B. Hunt Final Mile Services® delivery services wants customers to know what they can expect before, during and after delivery of their merchandise to their home.
Before Delivery
After you've purchased your item, a J.B. Hunt Final Mile delivery services agent will get in contact with you via email, text or phone call to schedule your delivery and learn some critical information about your delivery location. Your Final Mile agent will verify the products and services you will receive upon delivery.
Ultimately, this is to help us get a picture of where you need your product delivered and any complications that may restrict the delivery from going smoothly. Once we get that general picture painted, your agent will then ask questions that get down to the nitty-gritty of the delivery situation. Questions can range from:
"Are there any steps or multiple floors to navigate?"
"Will the delivery team need any gate codes?"
"What floor will the product need to be delivered to, and is there elevator access?"
Providing detailed, accurate information to your Final Mile agent helps you receive a safe and efficient delivery. It also aids in building the total route for a full day of deliveries – further solidifying the overall safety and efficiency of the actual delivery process.
Your agent will again reach out to you the day before your scheduled delivery to remind you when the product will arrive. They'll also provide you with a time window of when you can expect the delivery team to allow you to better plan your day. Specific time frames may be requested but cannot be guaranteed.
During Delivery
Once the delivery day arrives, you'll receive one more call from the delivery professionals. This call takes place when they're 30 minutes away from performing your delivery to make sure you're prepared for their arrival.
J.B. Hunt offers different levels of Final Mile delivery services you can select from based on your needs:
Threshold Service: Threshold Service includes the delivery of your item to the first covered area of your home – this may be setting the merchandise just inside a front or side door or inside a garage.
White Glove Service: White Glove Service is the delivery of your item to your room of choice – this includes the main floor and up or down one level. The item will be unpacked and then set in place with all post-install debris hauled away.
Appliance Installation Service: Appliance Installation Service includes delivery to your room of choice. The item will then be unpacked, installed, or assembled and all post-install debris will be hauled away. This service also includes the hauling away of one like item for each new item installed.
After Delivery
Once your delivery is complete, you will receive a survey to fill out to let us know how we did. Through these surveys, we can see where we did well and where we may need improvement in the future.
We are continuously working to apply the feedback we receive into our Final Mile home delivery processes. By learning through your feedback, we can raise the standard for home delivery services and provide a better overall experience. Practices like these are why our customers trust J.B. Hunt to be the face of their brand at their customers' door. They know we're always learning and innovating to deliver top-notch services to their customers, just as they would.
Delivering Best-in-Class Services to Customers
Our goal with our Final Mile Services® is to provide a best-in-class customer delivery experience. When you receive delivery services conducted or arranged by J.B. Hunt you get the perks of our nearly six decades of industry experience. Our Final Mile delivery services are tested and can be trusted no matter your bulky item delivery needs. Contact us today to learn more about our Final Mile Services and how we take the headache out of home delivery!
If you need assistance before, during, or after the delivery process, do not hesitate to contact our Final Mile Customer Service team at (855) 305-9867 or Customer_Solutions@jbhunt.com.