Three Ways to Make Your Home Delivery Program Stand Out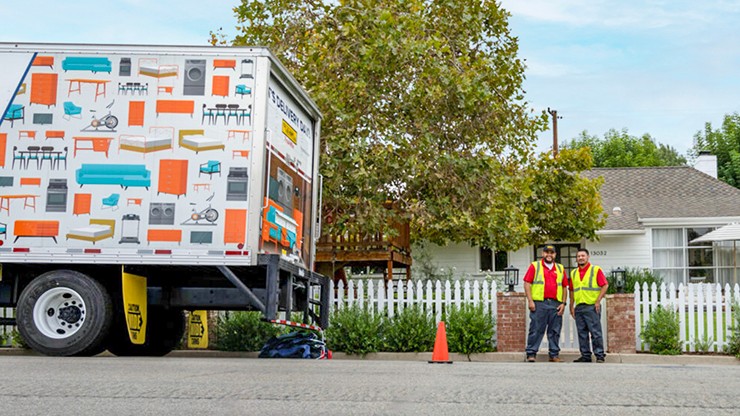 Consumer expectations for home delivery have changed drastically in recent years. In a culture of next day deliveries, it can be difficult for retailers of big and bulky goods to keep consumers happy throughout the shipping and delivery process. The last mile providers who stand out will be the ones who can deliver in these three core areas.
They offer visibility into the home delivery process.
Consumers expect to know when their item ships, where it's at in its journey, and when they can expect it to be delivered. This has now become the norm, rather than a luxury for businesses to offer. Do you have the technology in place to offer visibility into your consumers' shipments? This is not only an expectation of consumers, but also benefits your business directly by letting you see opportunities to optimize efficiency and improve your delivery operations. 
They measure the voice of the consumer.
A good survey measures customer experience, quality, timeliness and brand value. Whether you run your own home delivery program or contract with a last mile provider, you should be surveying your customers to measure their satisfaction with the delivery experience. This provides accountability for delivery teams and lets you know where additional training or incentives may be needed to meet your customers' expectations.
They are confident in their delivery teams.
Consumers are trusting you as the retailer to send safe, reputable delivery teams into their homes. Do you really know the teams entering the sacred space of your customers' homes? Standard background checks are rarely sufficient to screen driver teams and can miss important information that should be considered. If you contract with a home delivery service, you should ask for thorough explanations of their screening process and be comfortable with their method for selecting safe delivery teams. After all, they will be representing your brand to your customers, and you want them to feel comfortable and confident in how they are doing so.
Are you ready to go the extra mile in home delivery? 
J.B. Hunt Final Mile Services offers all of this and more. We operate the largest commingled cross-dock network in the country with 92 locations, allowing us to offer timely and efficient service to all customers within the contiguous U.S. We offer both commingled and dedicated solutions, as well as asset and non-asset based services so that whatever you need, we can tailor a program just for you. With dedicated solutions designed specifically for your business, J.B. Hunt or contracted delivery teams operate directly out of your stores or warehouses so that you always have the capacity you need to make deliveries. This also means we have the ability to scale with you as your business grows. Commingled solutions offer affordable, yet reliable service that allows you to share truck or warehouse space with another non-competing business.
Furthermore, we've invested in technology that gives visibility into all our shipments and deliveries so that we can optimize our operations, while keeping consumers happy. We send satisfaction surveys to every consumer after the delivery to measure their experience, and then we use that information to evaluate our operations and make adjustments to offer the best service possible. We've also developed a robust process to thoroughly vet and get to know our delivery teams and continuously monitor them. Whether they're J.B. Hunt employees or contracted carriers, we go above and beyond to help make sure these teams are safe to enter consumers' homes and represent your brand well.
To learn more about our custom Final Mile solutions and how we can set your business apart in the home delivery space, contact us at finalmile@jbhunt.com or 877-288-8341.