LTL and the "First Mile" in E-Commerce Supply Chains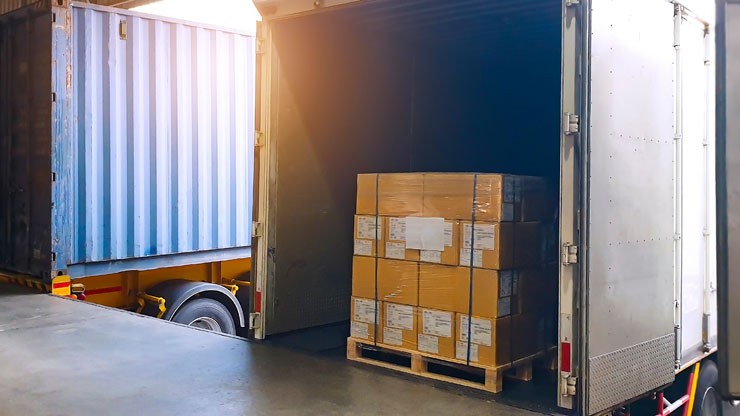 The restrictions on gatherings and social distancing requirements of 2020 have accelerated an e-commerce revolution that was already well underway. With store trips limited, customers have increasingly gone online to shop for nearly every kind of product.
As demand for home deliveries has soared, suppliers have reconfigured their supply chains as they explore ways to deliver products more quickly while keeping lean inventories padded enough to handle sudden demand surges sparked by potential future disruptions.
"More agile supply chains have become a permanent feature on company agendas," the global consulting firm McKinsey & Company reported in January 2021. "In a post-COVID-19 world characterized by shorter demand cycles, e-commerce, and closer direct-to-consumer relationships, they will be table stakes in some markets."
A critical component of an agile supply chain geared toward e-commerce is the "first mile" or "first leg," a broad term that applies to any part of the journey before the final delivery to the customer's home. The first mile, for instance, can entail a product going from a retail shop to the carrier who will deliver it.
Often, the mode of first mile transport is LTL, or less-than-truckload, which occurs for shipments too big for parcel, but too small for full truckload. It's an especially useful mode in e-commerce, where shifting demand cycles and lower order numbers can keep inventories lean. J.B. Hunt can help e-commerce clients navigate the worlds of LTL and first mile in a few ways.
The needs of those clients, which range in size, differ. For instance, for one big retailer LTL is often the best mode when combined with rail. The carrier picks up from the vendor's location and drives it to J.B. Hunt's consolidation point at a railyard. From there, shipments are moved via rail to a fulfillment center. It's then prepared for the final leg of a delivery process that ultimately ends in the customer's home.
In another case, one involving a fitness equipment company, highway modes work best. In these shipments, vetted LTL carriers in J.B. Hunt's network take the fitness equipment to one of about 90 local distribution centers (LDCs) across the U.S. There, orders are consolidated and prepared for last mile delivery to customers through J.B. Hunt's Final Mile Services ®.
Technology, of course, plays a big role in all of this.
When it comes to shipment tracking and visibility, shippers and carriers alike can stay in the loop using J.B. Hunt's transportation management system. Shipper 360 by J.B. Hunt also provides a marketplace where shippers can quickly compare transport options from top-tier networks that include LTL, highway and intermodal carriers.
Often, shippers require a combination of people and technology to resolve complex transportation issues. To that end, established 3PLs like J.B. Hunt have teams of engineers who can crunch shippers' data and suggest more efficient routes to optimize supply chains.
J.B. Hunt has taken a proactive approach with the booking and tendering processes on its end and built a more automated process to serve its LTL clients. Ultimately, the new process will mean products go from factory to LDC more quickly. That, in turn, means customers get their goods faster.
With a loosening of social distancing requirements and restrictions on gatherings, society will open up again. Still, don't expect e-commerce to lose much steam. Many people will still prefer to order online and rely on home deliveries.
From the customer's point of view, the two main contributors in that process are the public-facing retailer and overall delivery experience.
But make no mistake about it: the LTL and first mile component of the product's journey is just as vital.
Learn more by visting our LTL page, sending us an email, or giving us a call.