Filling the Speed-to-Market Gap with Fulfillment Services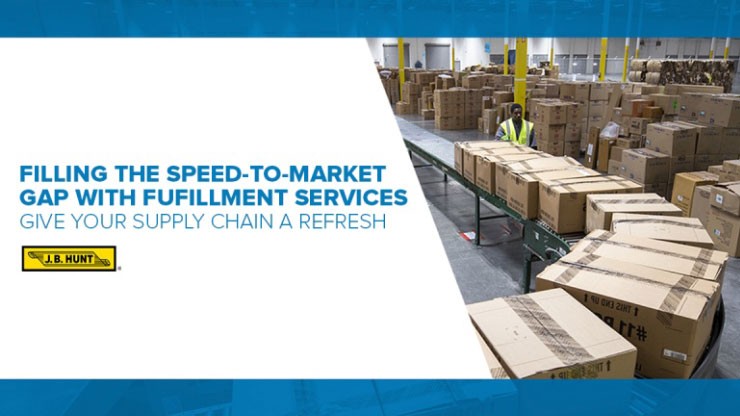 Retailers and manufacturers alike are redesigning supply chain methods to meet tighter shipping windows and heightened expectations. Speed to market is top-of-mind for retailers tasked with balancing a constant flow of inventory with consumers searching for the new "it" product. Because of this, retailers must maintain a constant flow of inventory, keeping the most popular items in stock while ensuring outdated items don't take up valuable shelf space. 
Fulfillment services deliver merchandise to the consumer or store faster, improving speed to market. Unlike a distribution center where merchandise can be stored for long periods, a fulfillment center is designed to quickly move merchandise to its destination. At fulfillment locations, a local or regional store's merchandise is delivered to the center on multiple trucks and from various origins. Conveyer systems are used to unload those trucks, and the boxes are consolidated into a single trailer for its final delivery. Often, merchandise is moved in and out of the facility within 24 hours. 
Businesses that utilize fulfillment centers benefit from decreased transfer touchpoints through a more streamlined loading/unloading process. When shelf life matters, incorporate fulfillment services. J.B. Hunt has centers throughout the U.S. to streamline your store deliveries no matter the location. For more information about using fulfillment services in your supply chain, email fulfillment@jbhunt.com.