Already Sizzling Demand for Refrigerated Carriers Should Heat Up More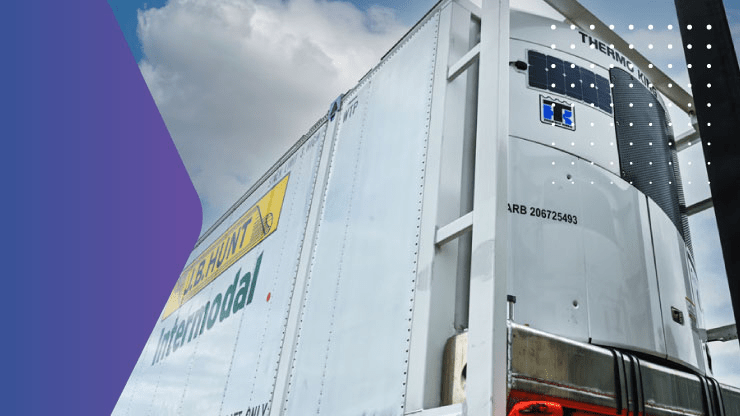 The tight market for temperature controlled freight transportation is no secret.
The last several months have seen a nearly perfect storm of factors leading to historically high temperature controlled tender rejection rates and spot rates.
For one, demand for temperature controlled foods is higher than ever in the wake of the social restrictions put into place in 2020. As people stayed home and became comfortable with ordering groceries with just a few clicks, overall grocery sales surged. That included both frozen and fresh foods. (Consider online frozen food sales grew by 75% last year.) 
North American Refrigerated Shipping Rates
On top of that, winter storms in early 2021 caused issues that created additional demand for temperature controlled carriers. For instance, the extreme cold led some paint and mayonnaise suppliers who would have normally shipped by dry van to ship by temperature controlled means. Otherwise, their product would have frozen and become defective.
This happened while meat suppliers were still playing catch-up in servicing their customers after COVID-19 outbreaks caused processing plants to shut down last year.
Then there's the congestion of ports and rail networks, which has resulted in suppliers needing to go to highway transportation services to ensure timely delivery of their produce, proteins, pharmaceuticals and more.
This influx has put additional pressure on already constrained temperature controlled capacity that is often fulfilled by smaller trucking companies. Of course, this isn't unique to temperature controlled, given that April 2020 numbers show 91.3% of for-hire carriers in the U.S. operating six or fewer trucks.
Digital Freight Brokerage for Refrigerated Shipments
Reaching the right carriers at the right time in such a tight, fragmented marketplace can be a big challenge. Shipper 360 by J.B. Hunt™ offers access to the capacity companies need using a digital marketplace. It pairs shippers with vetted temperature controlled carriers at market-relevant prices for time-sensitive delivery needs.
The 360 platform by J.B. Hunt makes this process a cinch by leveraging a network of 22,000 approved temperature controlled carriers with more than 100,000 temperature controlled pieces of equipment. The self-service digital freight platform scales with your business as it grows, allowing access to whatever mode is most appropriate for a specific time and need.
Besides temperature controlled full truckload, J.B. Hunt 360°® also empowers customers to compare rates, book shipments and track online for other temperature controlled modes like LTL and intermodal.
Looking ahead, don't expect the demand for these services to wane any time soon.
A consumer shift to more convenient grocery shopping involving pickup and home delivery has dovetailed with increasing consumer demand for more fresh and frozen healthier food options. 
Drivers with Refrigerated Freight Carriers
Then, of course, there are new challenges affecting driver availability.
A combination of factors, including fewer driver school graduates, the implementation of new U.S. Department of Transportation's Drug and Alchohol Clearinghouse guidelines and COVID-19 precautions, has led to fewer truck drivers on the road in recent months.
Based on our estimates, the collective impact from these constraints has prevented approximately 220,000 fewer drivers from entering the driver pool, presenting new, long-term challenges to an already strained driver force.
It's clear a tight market has only gotten tighter.
But capacity remains a must. So does finding good carriers.
Streamline your cold chain operations with the expertise and technology of one of North America's largest supply chain providers. Learn more about our temperature controlled services.
Contact refrigeratedSE@jbhunt.com