Don't put the future of your company at risk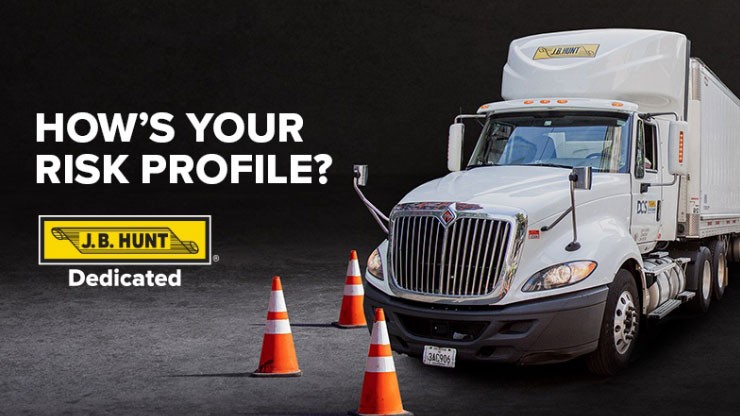 Some chances are worth taking. But what about when the future of your company is at stake? Running a private transportation fleet can be a tricky business. There's a lot to consider, and a lot that can go wrong. Here are just some of the ways that a private fleet may pose a risk to your company. 
It drives up your company's health insurance
Health insurance companies tend to classify drivers as high risk employees. Drivers are more likely to have a work-related accident than an employee who works in an office every day. Because of this, companies who run a private fleet and have drivers on their payroll tend to have higher health insurance premiums across the entire company. 
Getting your trucks insured can be expensive and difficult
When it comes to securing truck insurance, the rates may become cost prohibitive. This could be due to higher premiums after an accident, or even federal regulations regarding your company's safety ratings.[i] Many fleets are facing significantly higher premiums to maintain their coverage. The insurance industry for trucks is also becoming more volatile overall. The last few years, we've seen increasing litigation against companies with fleets for traffic accidents, and the outcome of many of these lawsuits have favored the plaintiffs, forcing insurance companies to make multimillion dollar payouts. This has some insurance companies shying away from underwriting trucking fleets altogether.[ii] 
Accidents expose your company to potential lawsuits
Part of the reason for these hefty payouts is the number of personal injury lawyers targeting companies with fleets. These attorneys make their career securing verdicts and settlements in favor of people affected by traffic accidents involving tractor trailers. If one of your trucks is in an accident and found to be at fault, courts can force your company to pay punitive damages, in addition to compensatory damages. Punitive damages typically are not covered by insurance policies, [iii] which can leave your company with claims that climb into the tens of millions. As a multibillion dollar industry that is steadily growing, personal injury litigation will likely keep influencing the landscape of transportation.[iv] 
The true cost of an accident is more than just a dollar figure
There is far more to consider than product loss, asset damage, or insurance rates when a traffic incident occurs involving one of your trucks. While all these contribute to the true cost of an accident, other costs are more difficult to quantify. For instance, how do you quantify the damage to a company's reputation after a branded truck is involved in a serious accident that becomes the center of media coverage? It can take months to rebuild a company's brand image after such an incident. While you can't always put a definitive dollar amount to such costs, they are worth factoring into your company's risk profile. 
How to manage your risk
But there are ways to mitigate your risk and protect the future of your company. When you choose to outsource your transportation and logistics needs to a dedicated provider, you shield your company from much of the risk associated with managing a private fleet and putting trucks and drivers out on the highways. Dedicated providers take care of hiring and training drivers, keeping them off your payroll and lowering health insurance costs for your whole company. A dedicated provider also carries truck insurance so you don't foot the bill for expensive monthly premiums. All in all, dedicated transportation providers can potentially shield your company from millions of dollars in costs. J.B. Hunt has been providing dedicated transportation services to companies for more than 25 years. We work with our customers to develop a custom fleet tailored to your specific industry and needs, and we are committed to delivering your freight efficiently and safely. Don't leave the future of your company to chance. Get in touch with us to find out how we can help mitigate your risk. jbhunt.com/dedicated | (800) 325-1068 | dedicatedsales@jbhunt.com [i] https://www.freightwaves.com/news/2018/1/4/csa-scores-and-their-impact-on-carrier-insurance-costs [ii] https://www.insurancebusinessmag.com/us/news/commercial-auto/insurers-shying-away-from-trucking-industry-39112.aspx [iii] https://www.owneroperatordirect.com/truck-accident-costs [iv] https://www.law.com/dailybusinessreview/2019/05/09/role-of-personal-injury-litigation-in-changing-the-trucking-industry/