Why It's the Perfect Time to Evaluate your Dedicated Fleet Provider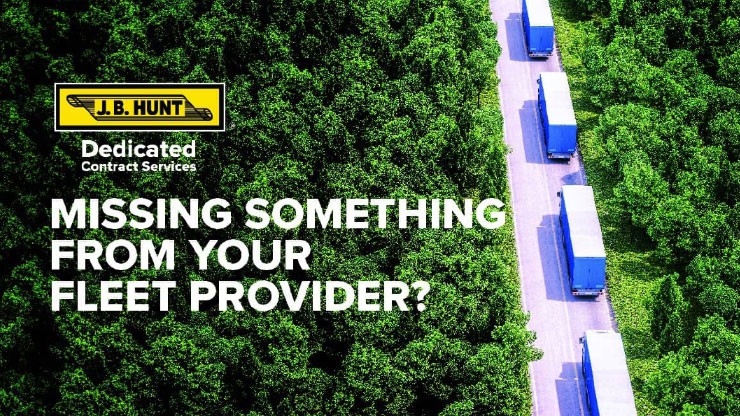 Companies with fleets are under pressure to meet high consumer demands, which require more than dedicated capacity. To exceed those expectations, companies need capacity and resources from the right dedicated fleet provider. After you've outsourced fleet management, you should measure the service to ensure you're getting the most out of the deal. 
Missing even one of the services above can disrupt your business and customer service. If you checked "no" to three or more of the service points, start reevaluating your current dedicated fleet provider sooner rather than later. Outsourcing is a big commitment. Work with a provider that respects your business and has the reputation to support your agreement. Since 1992, J.B. Hunt Dedicated Contract Services has been a leading dedicated fleet provider with the resources and knowledge to manage fleets of all sizes and industries. Don't leave your fleet strategy to chance. Contact us – +1 (800) 325-1068 or dedicatedsales@jbhunt.com – and let us evaluate your dedicated fleet strategy.